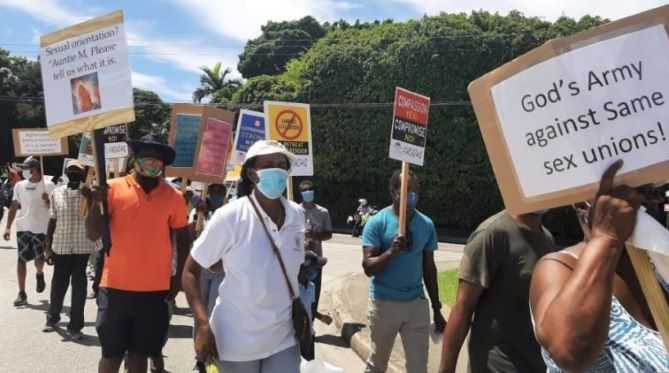 Protest march against same-sex unions held in Barbados
The protest action by some churches against the recognition of same-sex civil unions appears to be gaining steam as hundreds took part in the third such march.
The first two took place in Holetown, St. James and The Glebe, St. George and on Friday, placard-bearing protesters marched through Bridgetown.
Chairman of event organisers Family Faith Freedom Barbados, Paul Leacock, said it was common sense and the word of God which motivated them, not discrimination.
The route took the men, women and children from Independence Square through Wharf Road, Mortuary Road, Cheapside, Broad Street, a pause by Parliament to pray, Bridge Street, Lower Bay Street and back to Independence Square for a rally.