Director Heather Samuel Daley and Deputy Director of Sports Evans 'Jawaki' Jones are both elated with the progress of the track at YASCO. 
Two technicians are presently on island installing the Mundo track with the assistance of members of the Antigua and Barbuda Defence Force. The Director, who is present daily at the facility, said Minister of Sports Daryl Matthew specifically assigned her the task of overseeing the timely completion of the track, knowing the importance of the project to the athletic fraternity. 
Samuel Daley noted that, once there is not much rain, the project should be completed in three weeks. "As a coach I am very excited and extremely happy and can't wait for the end of the venture," the former national sprinter explained. Samuel Daley thanked the Minister of Sports and the president of the National Olympic Committee, E.P. Chet Greene, for their consistent presence visiting the site. "It shows their commitment in seeing the first phase of the project completed."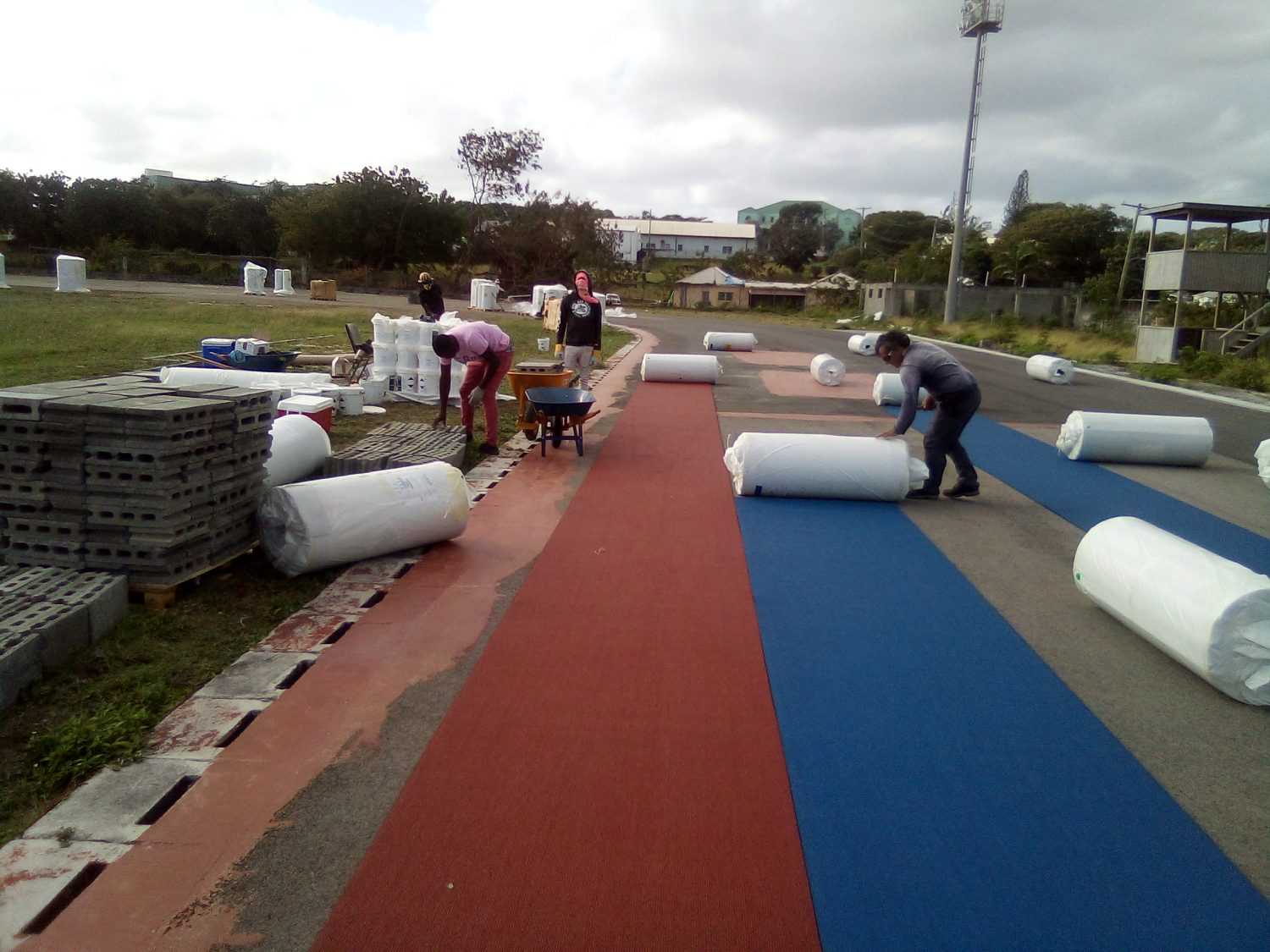 Acknowledged the greatest sprinter the island has produced to date, Samuel Daley is appealing to the public to adhere to all rules and regulations when the track is completed.  
"Signs will be placed around the facility highlighting the guidelines. Also making his presence felt at the site has been the Deputy Director of Sports. He said it has been four years since the inter-school athletic meet has been held, and when the track is completed and COVID-19 is brought under control the nation can expect the production of better athletes and faster times. 
Jones noted that the new track is internationally certified and will be an inspiration to the upcoming athletes. The track has created excitement and many retired athletes have been coming out of the woodwork ready to compete again, Jones stated.