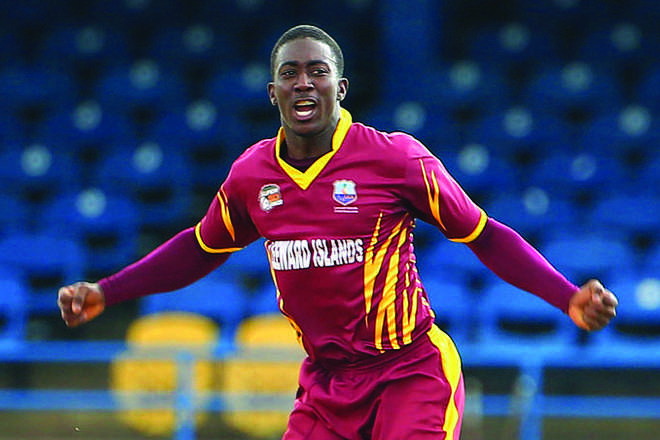 Walsh Jr. aims to silence his critics
Hayden Walsh Jr., son of the late Antigua and Barbuda opening batsman Hayden Walsh Sr. says he is looking to rebound from his lackluster performance in the Caribbean Premier League Twenty20 on the tour of New Zealand. 
The West Indies leg-spinner is currently preparing with the T20 squad in Christchurch for a three match series against the Black Caps later this month. 
Walsh led Barbados Tridents to the CPL championship last year, bagging 22 wickets, but was only able to manage seven wickets in 10 matches in this year's tournament. 
Walsh Jr., who represented the United States before switching to the regional team, says he is acclimatizing to the conditions in New Zealand well and trying to find the right balance. He says he is trying to work on figuring out where he can get his fingers warm, how much spin he needs and at what pace he needs to bowl on the pitch. 
"It has been a good fact finding mission so far," Walsh noted. 
"I have not been getting a lot of spin off the pitches, but once I make the adjustments and go forward with my confidence and really put spin on the ball, I am sure I will have some success." 
Walsh has played eight of 16 Twenty20 Internationals for the West Indies since making his debut for the Caribbean side against Afghanistan last November in Lucknow India and he will be looking to improve on the five wickets he has taken to date. 
He said his aim is to prove himself and become the leading bowler in the format in the Caribbean and eventually the world. 
The first T20 between the West Indies and the Black Caps will be on November 27 followed by matches on November 29 and 30.