Sports department remains active, creative
Director and Assistant Director of Sports, Heather Samuel Daley and Evans "Jawaki" Jones, both former national athletes, met with sports coordinators last week to continue discussions on the way forward for sports in schools during the coronavirus pandemic. The coordinators present were Rosley Lewis, Ridley Jacobs, Mitchell Brown, William Richards and Larry Michael Joyce Odonohue. Carl "Boli" Knight was represented by a member of the
basketball unit.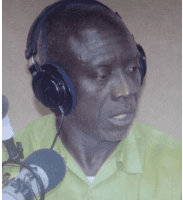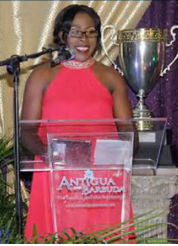 The Ministry of Sports
will soon engage the Ministry of Education to determine the most productive
ways of working together
and with students.
A decision has been taken in the Ministry of Sports
to disallow coaches from
returning to schools until
comprehensive discussions with the Ministries of Education and  Health have taken place. There will also be no competitive sports during the present semester. Physical Education will return to schools this semester,  however, the Ministries of Sports and Education are to meet to discuss a plan to phase in  the return of practical classes with coaches while observing national COVID-19 protocols.
Meanwhile coordinators and coaches have been engaging the students virtually while themselves engaging in regular meetings, workshops, theoretical and practical classroom sessions.