Roadworks have commenced in a section of the Grays/Green community as the Minister of Housing, Works, Land and Urban Renewal, Maria Browne begins delivering on her promise to extend road construction and repairs in communities.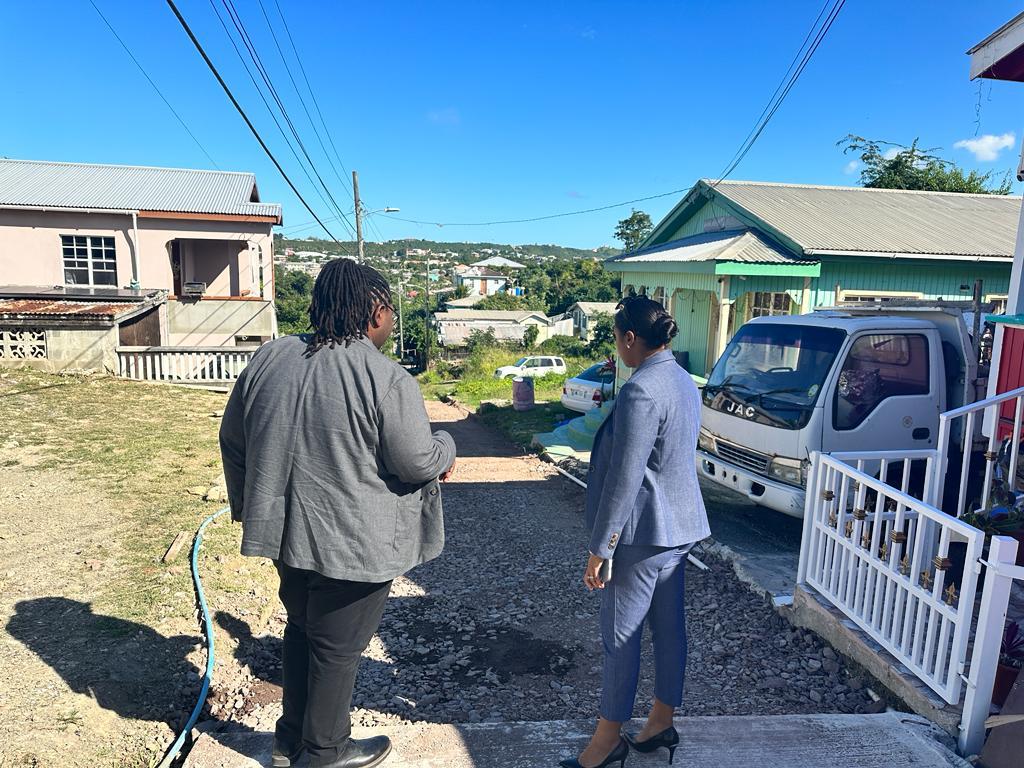 On Tuesday, Minister Browne and Parliamentary Secretary, Clement Antonio, visited Parliament Street and Loblolly Street in Greenbay. There, the duo examined the state of the main access route into the area and ordered that work commence immediately.
"The residents in the area have been left languishing for quite some time in terms of their unfixed road. We pretty much are seeing homes on both sides of a very small road that was created decades ago and was left earthen.
"So, now we are seeking to concrete the entire road to allow for the residents to have better flow of traffic. Their cars will be able to pass, they'll be able to park alongside their residences and to give an overall better feel to the environment here on Loblolly Street," Minister Browne stated.
She said her ministry is pleased to enhance the aesthetics of the area, while simultaneously bringing relief to residents.
After being assigned her ministerial portfolio, Minister Browne said attention would be placed immediately on improving the road infrastructure in communities across the country.