A smaller cabinet that will manage the day-to-day affairs of the country is what Prime Minister
Gaston Browne has promised.
The appointments and assignment of portfolios will be made known during this morning's
swearing-in ceremony at Government House.
Following his swearing-in ceremony yesterday, Mr. Browne said "[It will be] a very small
cabinet. I do not believe in bringing in a lot of senators to make ministers, so, you'll have a
smaller, more nimble cabinet and I'm quite sure that based on the expanse of the experience
among the members of the cabinet that they will continue to deliver for the people of Antigua
and Barbuda".
The previous Cabinet of Antigua and Barbuda consisted of at least fourteen members.
Already, the prime minister and his Attorney General have been sworn into office.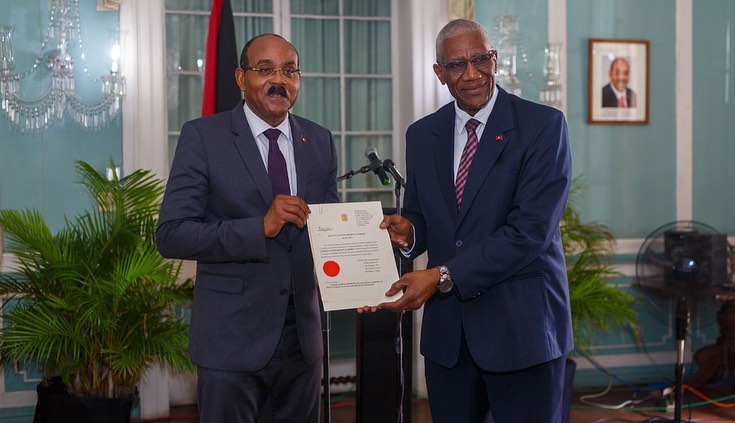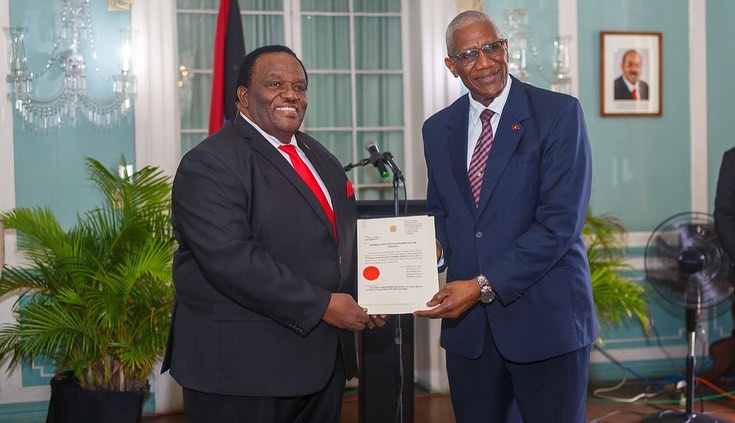 The ABLP suffered major losses at the polls, but secured nine seats to retain governance of the
country. Prime Minister Browne was asked to comment on the contributing factors.
"There were some challenges that we just couldn't mitigate. The challenges associated with the
COVID crisis and climate change. But what is good though, is that we have a fresh term, five
years, to resolve the various issues. There were some attended issues associated with the crisis;
there was an escalation in unemployment, we know that some people were feeling the
pressure. They had to deal with increased food prices, fuel prices and we understand they are
concerns and they had to really place their anger somewhere and it came to us, and we accept,
we understand."
While he is focused on learning from the mistakes made and moving the country to the 'Next
Level' of development, the political leader of the ABLP admitted their performance at the polls
was also a result of some candidates losing touch with the electorate.
"Unfortunately too we have to take some responsibility in that we didn't have the level of
energy in our campaign. I think some candidates took it for granted. You can't just go on
incumbency on your name. You have to get out there, you have to build relations, and this is
something I would have said to them from time to time. I have to tell you we have a few
candidates who just didn't put in the extra effort and the results would have shown that. But at
the end of the day, we are grateful that at least we are able to maintain governance of the
country," Prime Minister Gaston Browne stated.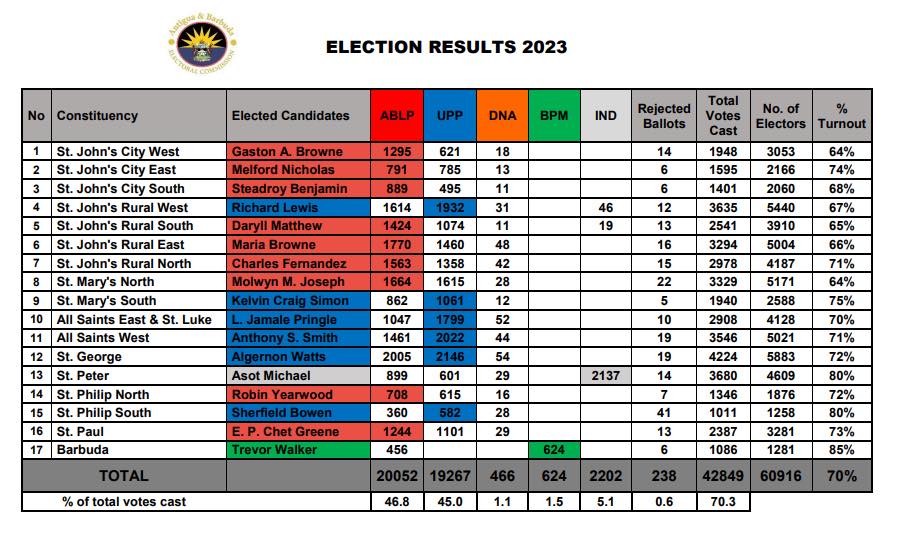 Facebook Notice for EU! You need to login to view and post FB Comments!