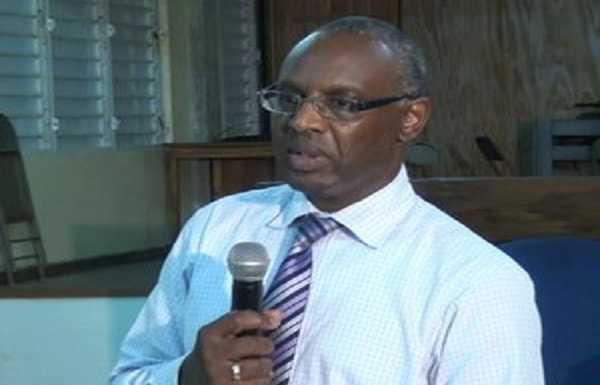 New measures for mandatory mask wearing to begin in Dominica
(Dominica News Online): The government in Dominica will this week begin implementing new measures for the mandatory wearing of masks.
That's according to Attorney General, Levi Peter.
"The first relevant provision will provide for the wearing of face masks or face coverings in public places, specifically (A) whilst using a bus or other public transportation, (B) in public buildings, for example the Government Headquarters, Financial Centre and also supermarkets, retail and wholesale, commercial establishments, (C) at bars or markets or similar businesses or places. (D) in other public spaces including parks, River Banks and beaches," Peter said recently.
According to him, it is quite an extensive requirement to wear a face mask or face covering.
He said the public is urged to comply and cooperate.
"The intention is not for there to be any widespread use of enforcement," Peter remarked. "People recognise the need to wear face masks or face coverings for their own personal safety, but also to assist in ensuring or to the extent, [of] reducing the opportunities for spread to other members of the public and protecting our wider community and society and country as a whole."
Peter said provisions will also require that if an individual is required by a police officer, or the owner of a premises which that individual is seeking to enter, "to lower or remove their mask temporarily for the purpose of identification, you will be required to do so."
He mentioned also that there is a prohibition on large public gatherings.
"I should say any except in relation to religious institutions and schools, a large gathering in this context is described or defined as a gathering of 200 or more persons," Peter explained.
He pointed out the third element of the new regulations is  for the requirement to apply for permission to hold any gathering of more than 50 persons
"That application will have to be in writing and it will have to be to the Chief of Police," Peter stated, pointing out that such a gathering will have to be one of between 50 and 200 people.