The people of Antigua and Barbuda are today marking the V. C. Bird day in celebration of the man who carries the singular honour of being the Father of the Nation. 
The Rt. Hon. Sir Vere Cornwall Bird Sr. is a towering figure in Antigua and Barbuda's history and folklore. Although he was born into squalid conditions, he rose to champion the cause of ordinary people. He would later become Antigua and Barbuda's chief minister, first premier and first prime minister.
Sir Vere was of a group of  earlier political and social activists known today as the '39ers'. It was this group of leaders who founded the Antigua and Trades and Labour Union on January 16, 1939. 
Across the Caribbean, workers became restive over living conditions that remained largely unchanged since the end of slavery one century earlier. It is against this backdrop of a people ready for change and leadership that V. C. Bird rose to become the second president of the AT&LU.  He then used his new position as the vehicle through which he would advocate for better working and living conditions for workers in the all-important sugar industry.
Many years later in 1967, Sir Vere led Antigua and Barbuda to associated statehood and later to full independence in 1981.
The official programme of events to commemorate V. C. Bird Day, an annual public holiday, is spearheaded by the Festivals Commission. The activities include a wreath laying ceremony at the V. C. Bird Bust on Lower Market Street.
This year, as a result of the coronavirus pandemic, the celebrations have been scaled down. Brief remarks will be made by the Governor General, Sir Rodney Williams, Chairman of the Antigua and Barbuda Labour Party (ABLP) E. P. Chet Greene, a representative from the AT&LU, Hezekiah Lewis and Prime Minister Gaston Browne.
Following this event, ABLP's new headquarters at Nugent Avenue will be opened. There, party faithfuls will celebrate the first purpose-built headquarters of a political party in Antigua and Barbuda.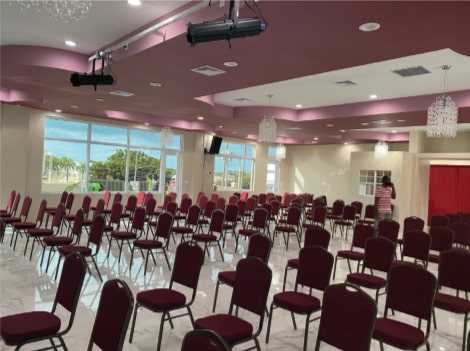 The event will bring together delegations from the ABLP's seventeen constituency branches and its various arms including the Women's Action Group, Youth For Labour and the AT&LU.
In compliance with strict COVID-19 regulations, the number of people in attendance at the event will be limited to three representatives from each constituency.
Prime Minister Browne, who spearheaded the project, will deliver the feature address at the opening.