The Antigua and Barbuda Electoral Commission (ABEC) has confirmed that five observer teams will monitor Wednesday's general elections.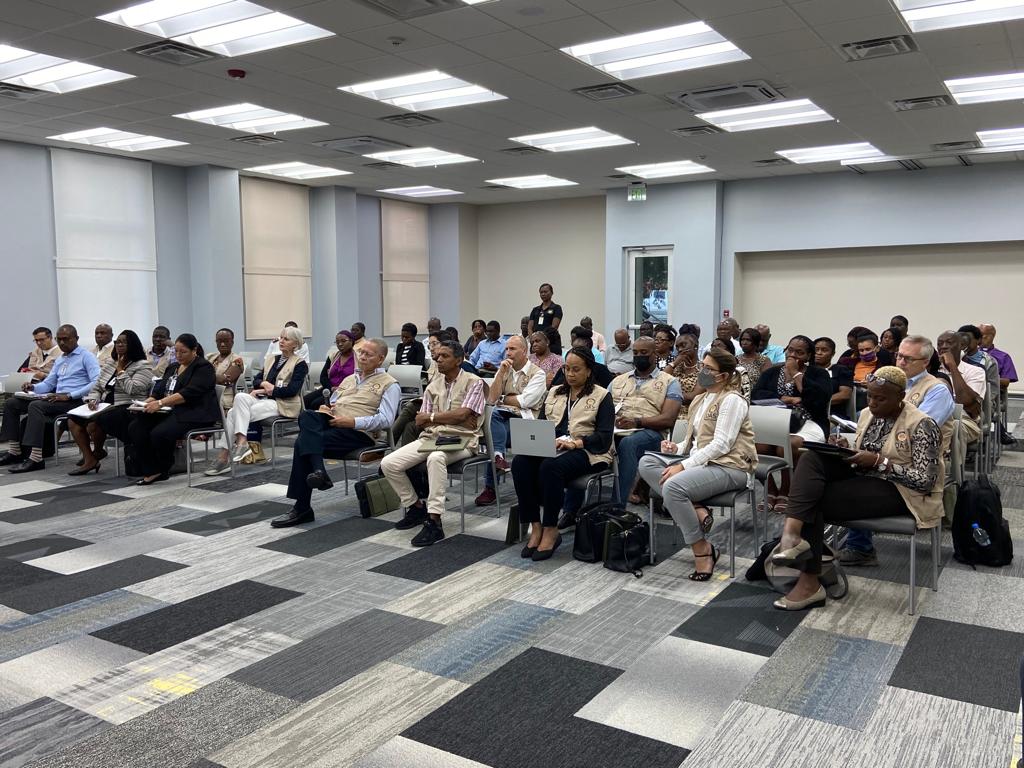 The Commonwealth Secretariat, Organization of American States and the Caribbean Community (CARICOM) will join national observers the Free and Fair Elections League and United Evangelical Alliance.
The teams, many of whom have already commenced working, will dispatch representatives to each of the seventeen constituencies to monitor the operations of the general elections during the day.
At the end of the process, the teams will produce their preliminary findings on the conduct of the elections which will be followed by comprehensive reports containing recommendations based on their observations of how the electoral system can be improved.
On Sunday, ABEC chaired a meeting with the organiations "who also shared preliminary feedback based on their missions to date. It was mutually agreed that the session was welcomed and productive", a brief statement from ABEC outlined.
Yesterday, the visiting delegations met with Prime Minister Gaston Browne and later paid a courtesy call to Governor General, Sir Rodney Williams.
The Commonwealth team is headed by former president of Seychelles, Danny Faure.
The OAS' Chief of Mission is former Jamaican prime minister, Bruce Golding, and the CARICOM team is led by Angela Taylor, Chief Electoral Officer of the Electoral and Boundaries Commission of Barbados.