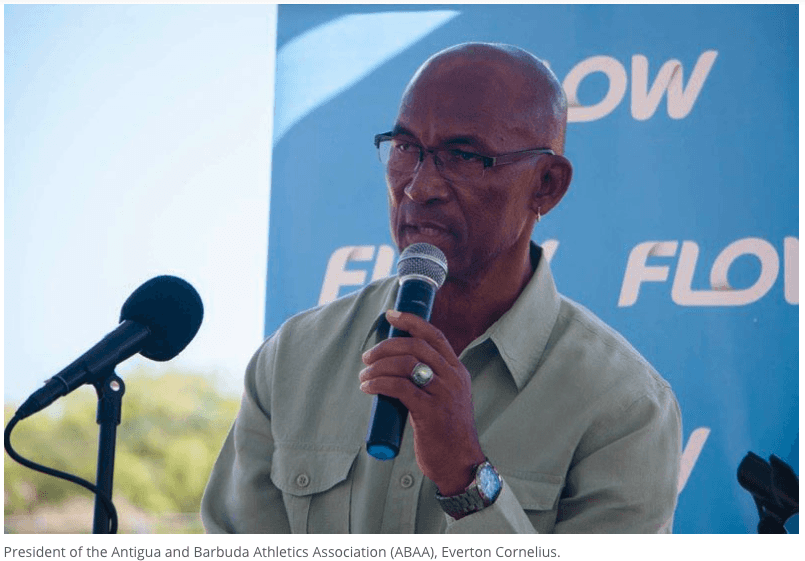 Everton Cornelius: "Elite Athletes need more financial assistance"
President of the Antigua and Barbuda Athletic Association Everton Cornelius says elite athletes need more financial assistance if they are going to achieve any level of success. 
Cornelius said athletes, when seeking financial assistance from the National Olympic Committee (NOC), need to follow protocols which prescribe that they channel their request through their local association which in turn will make representation to the NOC on their behalf. 
The former national sprinter acknowledged, however, that more can be done to assist athletes like C. J. Greene and Daneil 'Bakka' Bailey who perform at the highest level without a major sponsor. The lack of additional assistance from the NOC in cases like these, he asserts, will result in athletes being denied the tools they need to prepare adequately for the best chance of success. 
Cornelius was also critical of some elite athletes who fail to communicate adequately with their local association after achieving some success. He said some athletes have adopted the attitude that their local body 'needs them' instead of appreciating that a beneficial relationship requires reciprocity. 
"No athletes can represent Antigua and Barbuda at the Olympics, or any other major events, without them being sanctioned by their local body," Cornelius noted. 
Meanwhile, PointeXpress Sports used the opportunity with Cornelius to enquire when  the facilities at Yasco will be completed. Cornelius said local authorities are awaiting the return of the technicians who are presently in St. Lucia completing an assignment. 
The technicians were on island earlier this year to lay the Mundo track but left after the start of the COVID-19 pandemic for fear of becoming trapped in Antigua away from their families in Panama and Italy when border closures appeared inevitable.