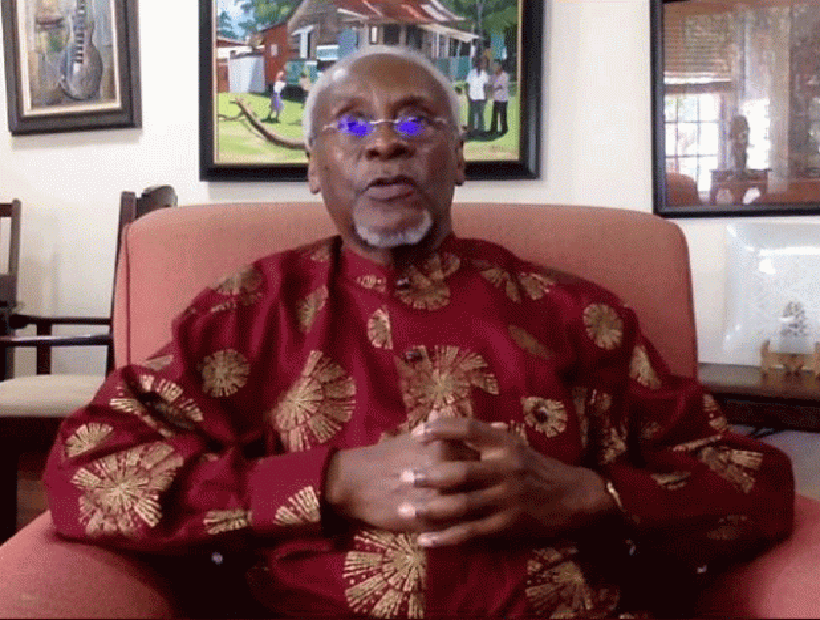 Call for unity between Caribbean countries and Africa
Former Prime Minister of Jamaica P.J. Patterson suggests that in order for Africa and the Caribbean to overcome the deficit and legacy of slavery, the two must work together in unity, purpose and action.
He shared this view as he addressed the webinar titled, 'Building Africa-Caribbean Solidarity in the Age of Global Pandemics'. 
Held in celebration of Africa Day 2021, this online event on Monday was presented by the P.J. Patterson Centre for Africa-Caribbean Advocacy, The University of the West Indies (UWI).
Patterson also said "the people of Africa, the Caribbean and the African diaspora constitute a mighty force". He further stated they "must display an invincible spirit to fight as one single arm in the struggle for peace, justice and development. The people of Africa and its diaspora are saying to the world, black lives matter, everywhere and every time".
The Statesman in Residence at the P.J. Patterson Centre for Africa-Caribbean Advocacy also called for leaders of both Africa and the Caribbean to come together to pursue talks in short order.
"We are well aware of the efforts by African and Caribbean leaders to convene a summit to settle a common agenda for the short-, medium- and long-term strategy for effective interchange of knowledge, technology, research, trade, investment, culture and sports. A physical meeting may not be feasible at this time, but if the UN can have a virtual General Assembly, we must use the available tools of modern communication. The conversation between us must be pursued. The time is now." 
He also noted "there is bound to be a different configuration of global power and the global economy after the post-pandemic era. Africa and the Caribbean must ensure [that in] the new dispensation our collective voices are heard loudly and clearly." 
He added, "As sovereign nations our vital interest must be reflected in the new world order. We must act as one to include the voice of all Caribbean states and the Caribbean nations in the decision of a future post pandemic world in a proactive and strategic fashion to ensure that our interests are advanced by sitting at the table and not in the fringes or margins. That is the only way in which our interest will be fully respected." (MG)
Facebook Notice for EU! You need to login to view and post FB Comments!