The COVID-19 pandemic has sent a clear signal that there are no medium term solutions ahead. The challenge to keep our community in good stead has become acute and the urgency for all hands and minds to come together in search of ways to successfully navigate the path before us is evident. One of the significant challenges is ensuring that together, we observe the mandated protocols for our safety. Our children, the most precious among us, are in danger of becoming the next 'hot spot' of coronavirus infection if we do not collectively address the increasing after school gatherings which are becoming commonplace around the country.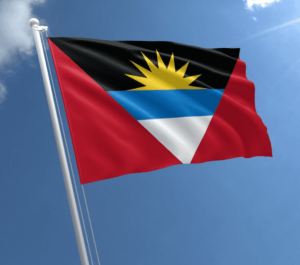 While during morning pick-ups and throughout the school day under the supervision of attentive faculty, our children are masked and observe COVID-19 health and safety protocols, this all comes to a disturbing halt when children depart the school yards. They congregate not so secretly to share snacks and other items with little regard for sanitizing. The protocols related to physical distancing and mask wearing are swiftly abandoned until those who rely on public transportation for example, make an equally rapid return to compliance. Amazingly, the children without masks are often observed walking through the city alongside adults, who in the majority of cases, are themselves masked, minding their own business and seemingly unwilling to engage youngsters on the importance of being more responsible.
What if there are persons with asymptomatic COVID-19 in our community who are as yet undetected and roaming the streets? In just one day, if allowed to 'just be children' without the benefit of guidance and being held accountable, a chance encounter with an infected person could put hundreds at risk. That exposed child could pass the virus on to their parents at home who could in turn pass it on to others they come into contact with at work or in other settings. That student could pass on the virus on to teachers, cleaners and other students all because as part of their after school lime, without a mask and with relaxed protocols they may have unknowingly been exposed to an infected individual. The solution is not to lock away our children.
Rather we must make a concerted effort at the community level to educate through dialogue to ensure that our youngsters understand that observing COVID-19 protocols are not suspended in the afternoon when they leave the school yard, to only resume in settings which they feel compelled to fall in line. As parents and members of the wider community, we must also serve as examples and ensure that we too observe the protocols that we demand they submit to. Our success is theirs and ensuring that, as a nation, we all comply with health protocols, benefits us all.
If students are allowed to roam freely with no care for their role and responsibility in averting the domestic spread of the coronavirus, it is the nation that will pay. Contact tracing in a scenario such as the one described will be all but impossible. Commercial activity will again grind to a devastating halt. Why? Because as a nation we would have failed miserably at addressing the still very manageable problem of our children not so innocently commingling at school. We urgently need to serious review how our children, our students, the nation's youth engage in afterschool activities across the City. stand ready to do our part. We cannot continue to write off valuable human resources.