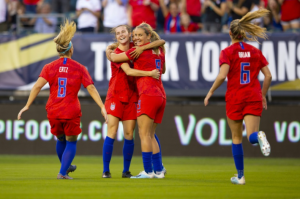 A report by Women in Football has found that 66% of women have experienced gender discrimination in football. Women in Football represents more than 4,000 women who work in the industry. In their largest survey to date, they also found that 34% of respondents had witnessed gender discrimination, while 82% of respondents felt that they have faced obstacles in their football career. 66% of respondents, however, did say that they felt
supported by their employer.
"One story of bias, outdated perceptions and outright bullying is one too many," said chairperson of Women in Football, Ebru Koksal. "There is still a lot of work to do to ensure that women are encouraged to forge careers in the industry and this is where Women in Football will continue to play a big part." The survey also highlighted the problem of  reporting gender discrimination in the workplace with issues frequently "brushed under the
carpet"' often justified under via the misused term "banter" becoming the most common form of discrimination.