An office belonging to the Cultural Development Division was broken into and ransacked over the weekend.
The office, which is managed by Deputy Director of Culture, Owen Jackson, is located in the building that houses the Prices and Consumer Affairs Division at the corner of Redcliffe Street and Corn Alley.
The discovery was made on Saturday afternoon when Jackson arrived to open the office for National Youth Theatre rehearsals.
Director of Culture, Khan Cordice, confirmed the break-in which he added was approximately the eighth incident at the same location.
Cordice said he was informed that the office was ransacked and that lockers, desks and storage facilities had been damaged.
Cleaning supplies and several cases of water have also been reported missing.
In previous break-ins, computers and portable speakers were stolen.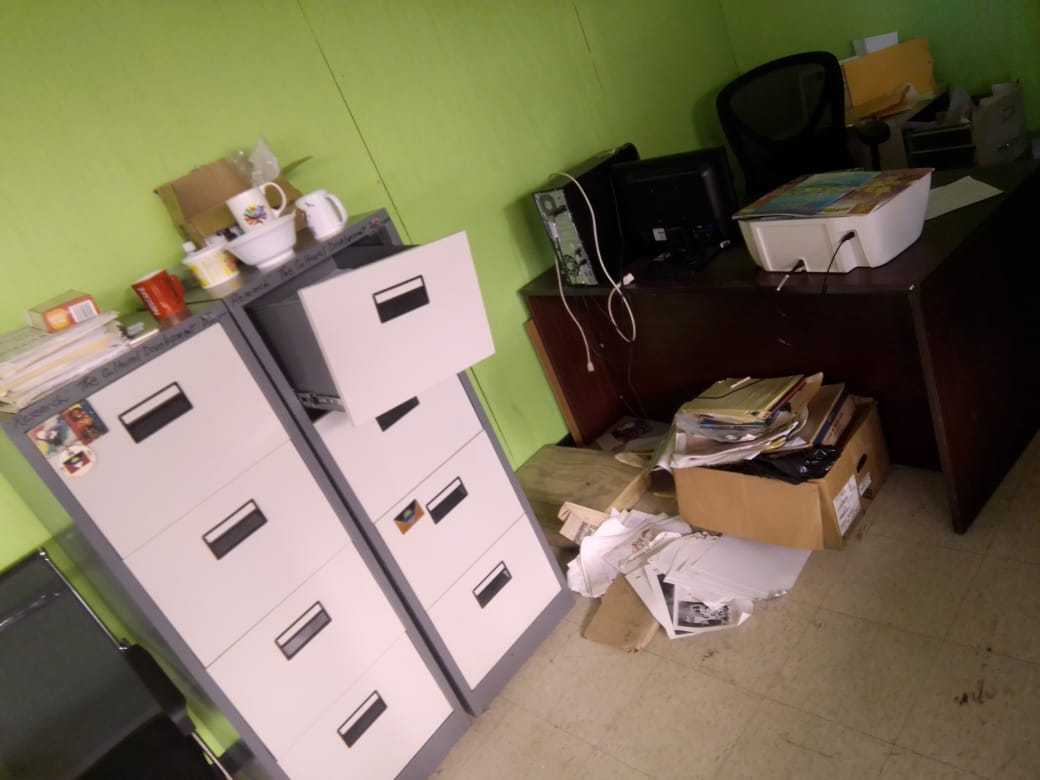 Asked about security measures in place at the building, the director of culture said guards are on the second floor, but the perpetrators – who may have been involved in the previous larcenies – appeared to have gained entry by climbing a side wall which gives access to a sliding door located on the top floor of the building.
Despite the installation of door stops, the thieves still found their way into the office.