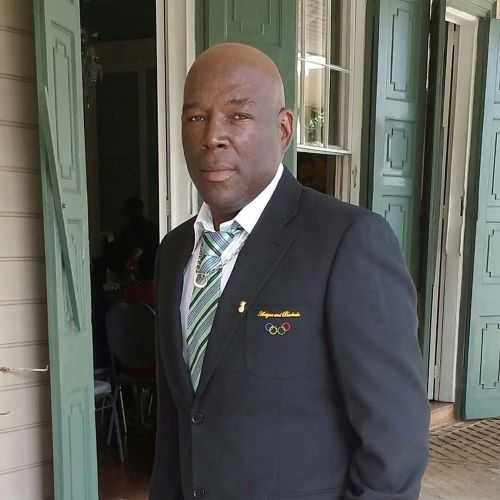 Tennis Association President: Coaches are better served in the communities
President of the Antigua and Barbuda Tennis Association (ABTA), Cordell Williams, believes coaches employed by the Ministry of Sports would be more productive working in communities. 
According to Williams, there is not enough contact time in schools to develop strong tennis players . He continued, however, that if the ministry deployed coaches in communities and collaborated more extensively with the ABTA more talented players can be produced. 
Talking to PointeXpress Williams, articulated that work continues with the development of youth players at the National Tennis Center where athletes are being kept match ready in anticipation of the return of competitive tennis. 
"Presently I have the players competing in competitive matches among themselves in groups of eight," Williams noted. 
In April 2021 the association will host an ITF Under-18 tournament called Wadadli Gold if clearance is given by local authorities for the return of competitive tennis. 
The ABTA is following the protocols indicated by the International Tennis Federation. These international standards have been shared with the Ministry of Sports by the ABTA which is now awaiting the ministry's approval.
At present Antigua and Barbuda only has one tennis player operating in the professional circuit, Jody Maginley. Williams, a former pro-tennis player, says however,  if the country is to produce more professional players, athletes will need financial assistance from the government, the National Olympic Committee and sponsors because of the cost involved in pursuing tennis professionally. 
Williams estimates that the minimum cost to ensure that an athlete can reach and remain in the professional tennis circuit is US$5000 monthly which most players can't afford. This means that once they complete university, they move on to find employment which brings their tennis career to a halt. 
Antigua and Barbuda is listed in class B of the ITF membership which comes with an accompanying annual membership fee of EC$16,000. 
All is not lost however, as President Williams shared some of the ABTA's accomplishments which are closest to his heart. Among these are the notable performances of Antiguan and Barbudan tennis players at the Fed Cup in 2001 and 2007 in the Under-13 Championship which involved 14 countries; the Davis Cup in 2016 and the completion of the National Tennis Center in 2015. 
Williams is hopeful that in 2021 the ABTA can revive a development programme in Barbuda with an eye on honing new talent. 
The association's elections are due soon and Williams says he is hoping to attract individuals who are willing to work to improve the sport.