Amid apparent political dormancy, Senator Rawdon Turner remains an
unwavering force in addressing the concerns of the people of St. Peter. While other
candidates from the General Elections seem to be missing in action, Senator Turner
continues to exhibit his dedication to the constituency.
Today marks a significant move as Senator Turner, also the ABLP Caretaker for
St. Peter, spearheaded a mobilization effort. Trucks, backhoes, rollers, and graders
were dispatched to Paynters and Gunthorpes to tackle pressing road and drainage
issues that have been plaguing the community.
The mobilization is a clear testament to Senator Turner's hands-on approach and
commitment to actively resolving the challenges faced by the residents. The
initiative not only addresses immediate concerns but also underscores the senator's
proactive stance in creating lasting improvements for the community.
Residents of Paynters and Gunthorpes can expect relief as the mobilized resources
work diligently to enhance the local infrastructure. Senator Turner reaffirms his
pledge to prioritize the needs of the people, showcasing that actions speak louder
than words.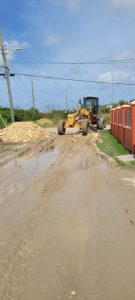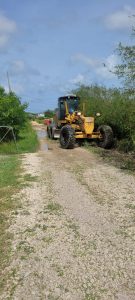 In a statement, Senator Turner expressed, "Our community deserves tangible
solutions, and I am honored to lead initiatives that directly impact the lives of those
I serve. We will continue working tirelessly to ensure a brighter and more
sustainable future for St. Peter."
As Senator Turner takes charge in addressing critical issues, his proactive approach
sets a commendable standard for political leadership. The community eagerly
anticipates the positive transformations that will result from such a dedicated and
hands-on individual.