Sandals Foundation Bolsters School's Literacy Programme with Learning Resources
Teachers and students within the newly established Student Support Unit at Ottos Comprehensive School have received a boost to their Literacy Centre after the recent donation of educational equipment by the Sandals Foundation.
The items, which include a projector, visual smart board and a 32″ television, will support the learning process of  students who are facing challenges with reading and writing and are currently enrolled in the school's pilot Special Education Literacy Programme.
Principal at the secondary school, Foster Roberts said, "The system did not cater for such children and so Ottos Comprehensive Secondary School was chosen and is one of the pilot schools for this special literacy program.  In fact, we had the teachers with the basic training, but did not have the tools to go with it. So now that we have the tools to go with it, the children will certainly benefit tremendously.  They will now be able to interact with their teachers on the devices that were given to us by Sandals Foundation. So thank you very much for partnering with us in delivering quality education to our children."
Special Education teacher and head of the school's Resource Centre, Andrea Roberts said, "The students will have extra resources to help with the delivery of their lessons as integrating technology with teaching will always benefit  students, especially those who learn differently. In addition to that, should schools within the system be forced to go back to virtual learning, the equipment gifted to Ottos Comprehensive School will be used for delivery classes to students at home."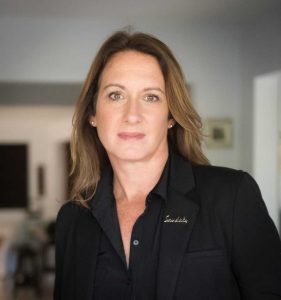 Executive Director of the Sandals Foundation, Heidi Clarke, commented, "Our support of literacy programmes is an integral part of our work in education and learning institutions across the Caribbean. It is through the development of strong literacy skills that children and adults can build a solid foundation to advance in other areas of study and reach their potential." '
"It is our fundamental belief that nurturing the capacity and love for reading is the best vehicle to nurture confidence. It is our duty to support this literacy programme in reaching those that are in need of added intervention to ensure they have a chance at a bright future," she continued.
The Sandals Foundation is an associated partner of the United Nations with its programmes recognised for contributing to the sustainable development goals. Quality education is Goal#4 of the 17 developmental targets for achieving an end to poverty and a more equitable world.