Fixing the water challenges that plague Antigua and Barbuda was top of the list for
possible funding when Prime Minster Gaston Browne and his team, met with the
Saudi officials on Thursday.
Prime Minister Browne and the Antiguan delegation are among several from
CARICOM member states that have been invited to Riyadh, the Saudi capital, for
the first Saudi Arabia/CARICOM summit.
Reports from Saudi Arabia said the prime minister and delegation had a meeting
with Saudi Arabian company ACWA Power on Thursday, as he seeks fresh
remedies to Antigua and Barbuda's chronic water production and distribution
problems. Prime Minister Browne is also seeking to attract other investments from
the oil-rich Gulf state to the twin-island state.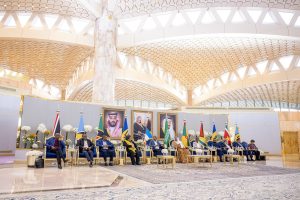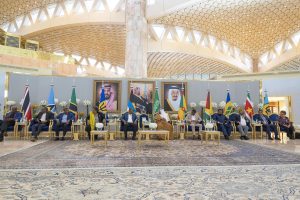 Ahead of his discussions with the ACWA officials, the prime minister indicated
that the request is for financial assistance to complete the re-piping exercise now
underway to change miles of aging cast-iron pipes and exchange them with
polyether line pipes that are better suited for Antiguan and Barbudan conditions
which are subject to drought and earth movements caused by earthquakes.
A special investment forum with Saudi officials formed part of the programme for
the regional leaders' visit to the oil-rich Kingdom.
The event was part of several engagements at the First Saudi-Caricom Summit, in
which regional leaders discussed a wide range of areas of mutual interest with
Saudi Arabia. Prime Minister Browne and other leaders were also due to meet with
Crown Prince Mohamed bin Salman, popularly known as MBS, considered the de
facto ruler of the Kingdom.