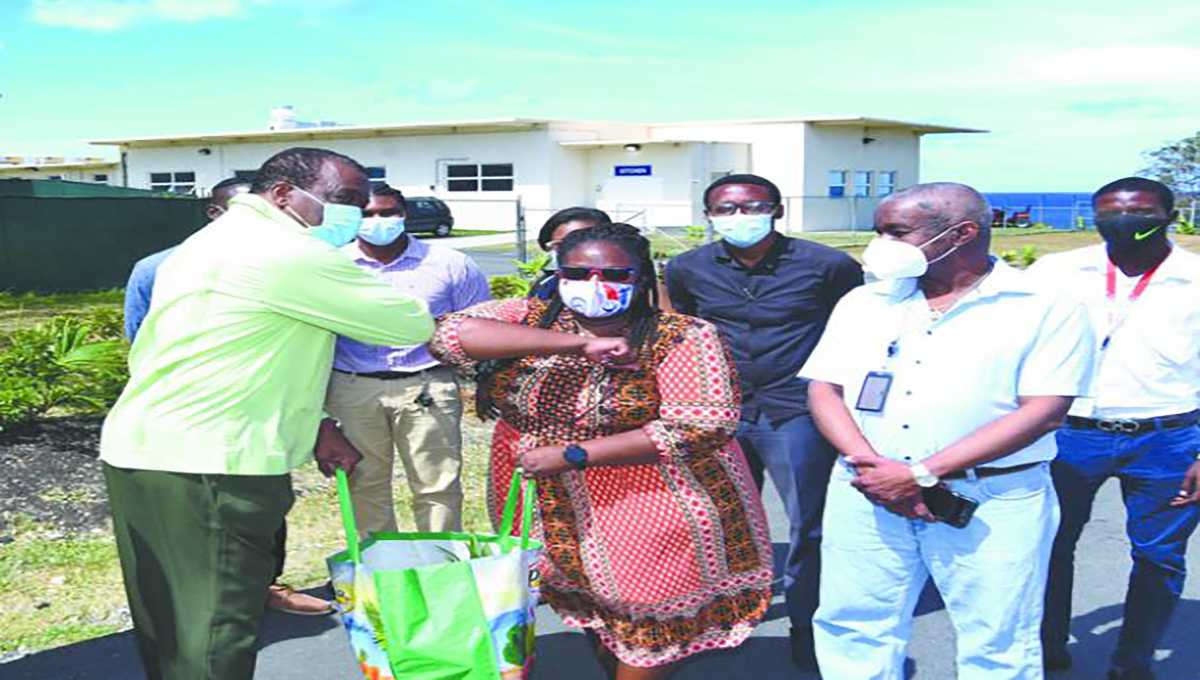 MINISTER: MOST COVID CASES NOW RESTRICTED TO CERTAIN COMMUNITIES
Barbados Advocate – Minister of Health and Wellness, Lt. Col. Jeffrey Bostic says COVID-19 cases in recent days have been restricted to certain communities in Barbados.
"We still have community spread but it not widespread community spread as we were having before, but there is still elements of community spread out there. Fortunately, the cases that we have had in the past seven to 10 days have been restricted to a number of communities and we are not seeing that spread of cases in several communities like we were seeing before, and that is a good sign. But for me, I would like for us to be able to return to the pre-December days and then I will be satisfied that we are really on the right track and that we are on top of things."
Bostic was speaking to the media yesterday at the Harrison Point Isolation Facility, one of the locations visited during the tour conducted by officials. The occasion marked the first anniversary of Barbados' first positive COVID-19 case.
He stated members of various neighbourhoods have been randomly tested for COVID-19 and this exercise is going to be expanded even more. He was responding to a question asked about the reason for the noticeable reduction in the number of COVID-19 tests that have been conducted daily.
In explaining, Bostic said previously when cases were "in the dozens" and even greater, "those cases would have required a lot of contact tracing and those persons would have had a lot of primary contacts".
He said what is taking place presently is a more focused approach to testing.
"So that we are getting persons that we want to be tested because they have been exposed to contacts, and what we have also started to do is to do some random testing within various communities and we have done about three or four communities so far – communities of interest to us. And fortunately, for the most part, those results have come back negative except for one in a particular community."
He continued, "That exercise is going to be expanded and we will actually go into some of the country communities so that we can be sure that we don't have residual impacts of COVID cases still in the community. So we expect to see a ramp up in the numbers and we have also issued a press release asking persons to come forward for testing." (MG)