More than fourteen restaurants have signed up for Restaurant Week, the newest event to be added to the Antigua and Barbuda Tourism Authority's (ABTA) calendar of activities.
Organisers anticipate that over the period 7th  to 21st May, 2023, Restaurant Week will attract foodies who will have the opportunity to experience fine dining and sample the cuisine of Antigua and Barbuda at an affordable cost.
It is also intended to serve as an extension of Antigua Sailing Week.
The ABTA's special projects and events manager, Shermaine Jeremy, has said they anticipate that more restaurants will register to be part of the activity which aims to celebrate "food, our people and our culture".
"The concept behind Restaurant Week is to get a [number] of restaurants onboard to create a prefix menu at a set price. So, we have three tiers currently: US$25, $50 and US$75. So, those restaurants that are participating will be creating either a lunch, dinner or an experiential menu that will fit into either of those three tiers," Jeremy explained.
Local food vendors will also be included in the plan under the "Eat Like A Local" programme. This will create the opportunity for foodies to visit their establishments and sample the fare.
The programme will also allow the tourism authority to maintain a listing of local cooks who will be included in its marketing strategy.
"Once we have that catalogue of local food vendors particularly on board, we are now getting ourselves ready to package our local food to the international market and to our visitors.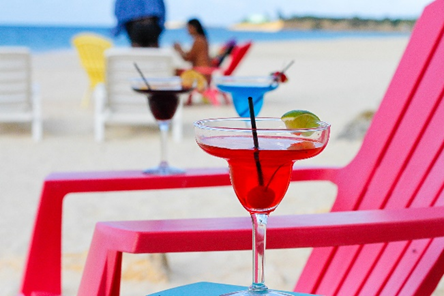 "Prior to that, the industry was a bit scattered, people didn't really know where to go [and] how to find our local food and this has now presented an opportunity for us to package our local food experience as a product for export," Jeremy said.
Antigua and Barbuda's Restaurant Week is fashioned after the New York model, in which restaurants offer a fixed menu at a fixed price which allows diners to sample gourmet food and enjoy an experience they may not ordinarily be able to afford.
"Antigua and Barbuda Restaurant Week is an open invitation for you, your family and friends to come to Antigua and Barbuda and join us at dining tables across the country. Sit back, relax, laugh, enjoy our hospitality and a truly divine foodie experience presented by a team of amazing culinary artists and hosts," said Antigua and Barbuda's Minister of Tourism, Civil Aviation, Transportation and Investment, Charles Fernandez.
"From our restaurants to local food spots, Antigua and Barbuda has some of the best food experiences you can find, and we are extremely excited to finally showcase our culinary side to the world."
The inaugural event will culminate with what the organisers are calling a grand food and art experience.
More information on the upcoming event can be obtained by calling the headquarters of the Antigua and Barbuda Tourism Authority (ABTA) at 562-7600.
Interested people may register by visiting www.antiguabarbudarestaurantweek.com.