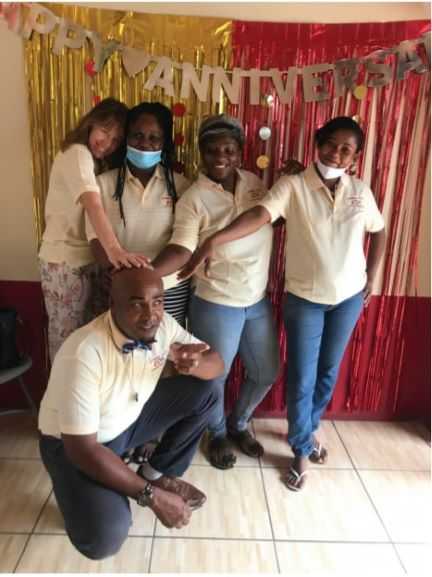 ZDK celebrates its 50th anniversary 
Grenville Radio Ltd.'s ZDK Radio is marking its 50th year of operation. 
ZDK – which stands for Zest, Determination, Knowhow,  the 2nd radio station to be established in Antigua and Barbuda, began broacasting in 1974. 
For decades ZDK's celebrity announcers including, Al Jackson,  Kenny Nibbs, James 'Sly J' Simon, were honourary members of thousands of families across a generation of Antiguans and Barbudans.
 Throughout the years the company, which has faced its fair share of financial challenges, changes of management and public displayed feuds, has managed to remain on the air. 
In fact, the current manager of the company, Sean Bird, says ZDK has played "an integral part in the history and culture in the country and also to media in the region".
Bird beamed with pride as he spoke of the resilience of the company. 
He credited his father, Ivor Bird, a founding member of the company, for his "long standing effort to keep the company afloat as an influential entity in the country and region". 
He believes Grenville Radio Ltd. has remained a figurehead in Antiguan and Barbudan media because of its "open policy as the people's radio station". 
Bird is  adamant however, that ZDK must remain open to change and be prepared to make transitions as time goes on if it is to remain a viable  business. 
Already the company has distinguished itself as being the only radio station in the region to accept Bitcoin. 
Prime Minister Gaston Browne joined in congratulating ZDK on its 50th anniversary.
"ZDK has served the people of Antigua and Barbuda very well. It has actually demonstrated true resilience in a very competitive space and I also want to publicly express my continued support to ZDK of myself and the members and the leadership of the Antigua and Barbuda Labour Party (ABLP)," Browne said.