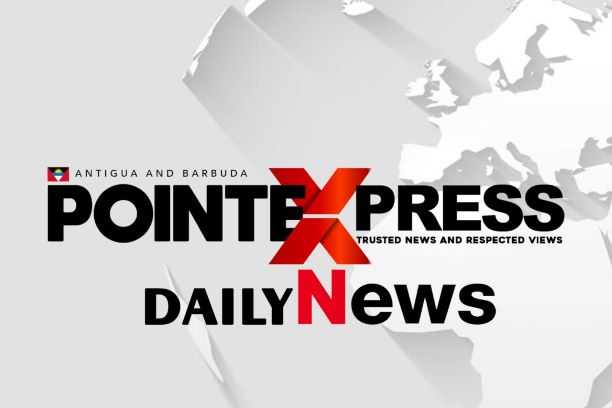 Yida development poised for a giant leap forward
By Shelton Daniel
The Yida Development which borders the Northeast Marine Management Area (NEMMA) is mired in politically motivated controversy, according to Prime Minister Gaston Browne.
Speaking Saturday on his Pointe FM radio programme, the Browne and Browne Show, the PM accused certain political opponents of the government of deceitfully posing as environmentalists.
Browne said those persons "continue to generate misinformation by suggesting that Yida is just ripping up NEMMA".
The most recent accusation made by the 'pseudo-environmentalists', according to the prime minister, is that "they saw YIDA dredging sand out of the NEMMA to build a beach, which is totally untrue".
Browne said while Yida does own a small dredge, it is not operational. He continued that he had personally visited the site to ascertain the veracity of the allegation that a beach that was being built from illegally dredged sand.
"The reality is the man has not dredged one grain of sand. It's just a total lie perpetuated by those politicians who are posing and writing as environmentalists."
Browne said apart from the expected clearing of some shrubs, the area developed by Yida "is far more beautiful and has more trees than when we first went there and even the area where he is building the beach, there was no mangrove there". 
"I went there myself sometime prior, and the mangroves were already removed by fishermen who used to dock there; so all you had there was some rocks and he has put in some more rocks and built out the property and is now seeking to develop the beach," said Prime Minister Browne.
Browne said Yida's intent is to dredge some sand offshore, which will be used to develop the beach, but only after receiving the required permissions from the relevant authorities.
"Now he would have applied already to the Fisheries Department and they have to identify a site. So he's now putting his equipment so that as soon as he gets the approval, his technicians will go out there to get the sand and bring it back in to build the beach."
Browne said the Development Control Authority has, in the meantime, "proactively issued an enforcement order to ensure that all the rules and regulations are followed until such time as he's given the specific instructions as to what area offshore he could dredge the sand".
The prime minister admitted, however, to being dissatisfied with the pace of the project. He said he had inquired of Yida why other investors were not being invited to come on board. To this, he said Yida explained that he was prevented from doing so due to a legal caution that has been in place on the 2,000 acre property for several years.
"Apparently, the dispute there is that when Yida bought the land, he paid US$68 million for the land and I'm told that Lux Locations Limited – and I stand corrected – asked for a 10 percent commission. Apparently, Yida paid about five percent and the 10 percent that Lux Location Limited was seeking would have resulted in an additional US$5.4 million in commission. Yida refused to pay. He said it was usurious and he's not paying 10 percent on a $68-million land sale. So they took him to court and I'm told that he won the case a month ago. So the restriction has been lifted and he's assured me that from next month he's going to commence the promotion of the project and we should see an increase in the investment come 2021."