West Indies Women's Cricket Team Gets Vaccinated in Antigua 
Thirteen cricketers and one technician received their first dose of the AstraZeneca COVID-19 vaccine on Tuesday, as the West Indies women cricket team takes a giant step in the fight against COVID. 
The cricketers made their way to the Glanvilles Polyclinic where they received fast and impressive service from the staff and nurses at the vaccination center.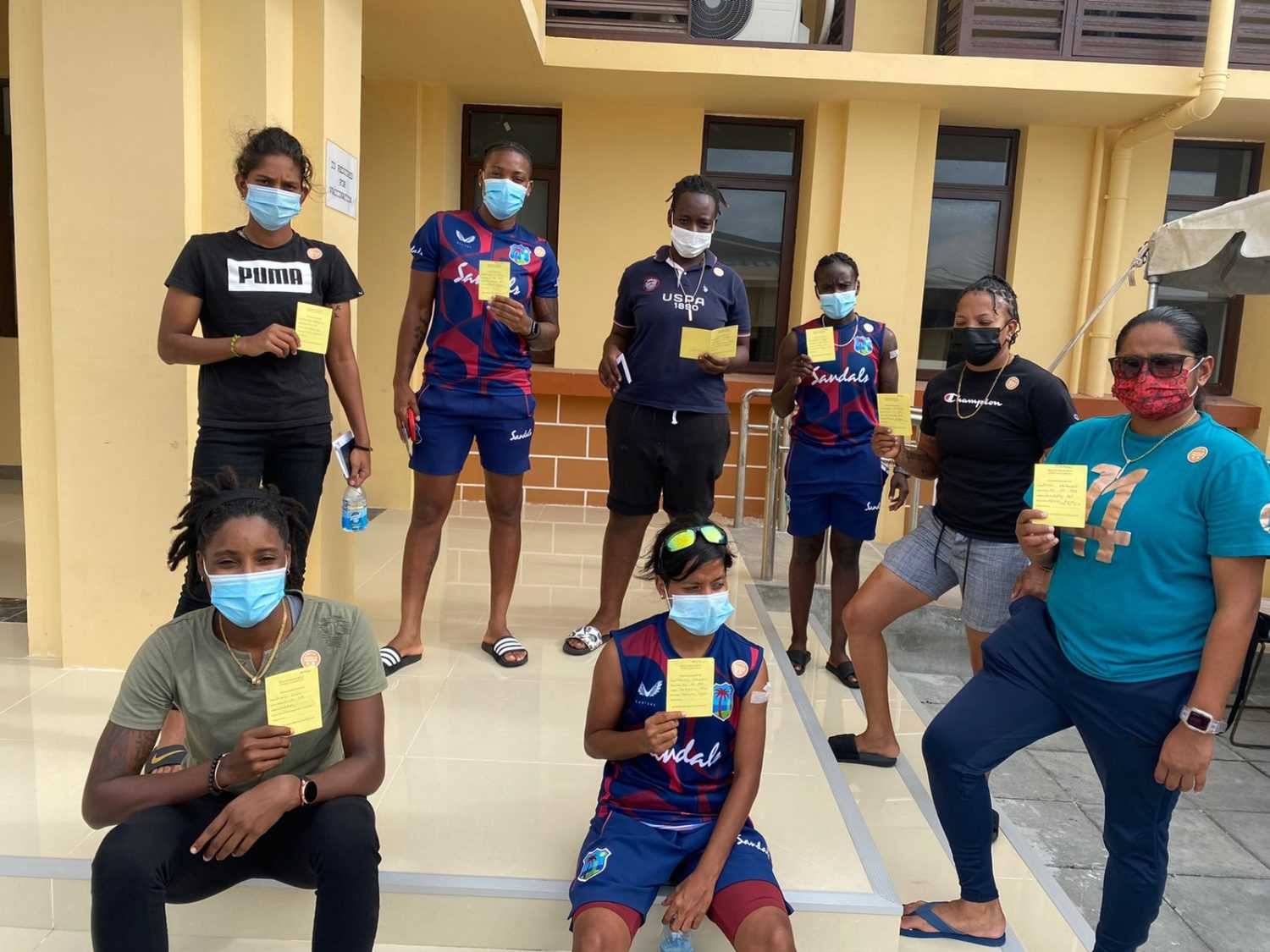 According to sources, five additional cricketers are expected to take their first dose sometime today. 
The West Indies Women's cricket team, also known as the Windies or Team Windies, is a combined team of players from various countries in the Caribbean that competes in international women's cricket.  
The Windies, who are currently in Antigua for a training camp, are said to be preparing for the World Cup qualifiers in Sir Lanka. 
Their training will continue in August, back in Antigua, making them available to receive their second dose once back on island.