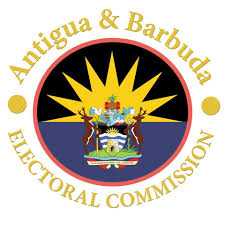 Voter registration resumes in Barbuda
Barbudans who wish to register as voters may do so in Codrington starting today.
The Antigua and Barbuda Electoral Commission (ABEC) has announced that the Barbuda Registration Unit will resume registration and other business after a three year disruption due to Hurricane Irma.
Last week ABEC said work was completed on the Barbuda Registration Unit which is located at Lower Bay. The team has been re-adjusting to their new environment. Since the passage of Hurricane Irma in September 2017, the Barbuda Registration Unit has been located at the Central Registration Facility on Sir Sydney Walling Highway. ABEC indicated that there have been several calls since Barbudans have returned home for an office to be reestablished in Codrington. However, challenges were encountered in locating a suitable location.
The ABEC has also revealed that the position of Registration Clerk is still vacant. Interested persons are invited to submit applications to the Registration Officer, Mulvane George. The deadline for application is Friday September 11, 2020. Interested persons are asked to submit their applications.