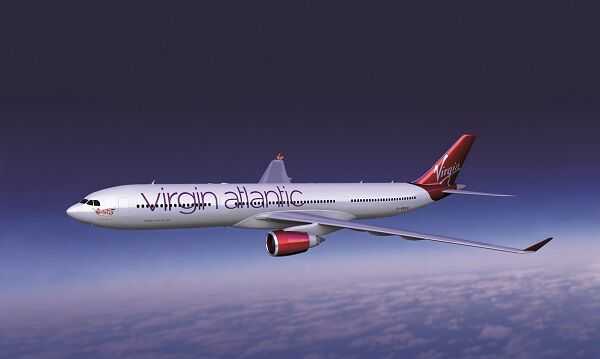 Virgin Atlantic will continue flights to V. C. Bird Intl
Virgin Atlantic will continue flights into Antigua and Barbuda despite the fact that the United Kingdom, its home base, has entered a month long lockdown due to the coronavirus pandemic.
Confirmation of this came in a recent statement issued by the Ministry of Tourism and the Antigua and Barbuda Tourism Authority. 
"The airline will maintain its twice weekly passenger flights through to November 21st with a weekly Saturday service thereafter until the end of the UK's national lockdown. The twice weekly flights will arrive on Wednesdays and Saturdays from London Heathrow to Antigua and Barbuda V. C. Bird International Airport. The flights will then reduce to a weekly Sunday service where the flight will overnight and depart the next day," the statement said. 
The news of the continued service comes after a series of successful meetings among senior Virgin Atlantic representatives, a team of tourism officials led by Tourism Minister,  Charles 'Max' Fernandez and representatives from the Antigua and Barbuda Hotels and Tourism Association.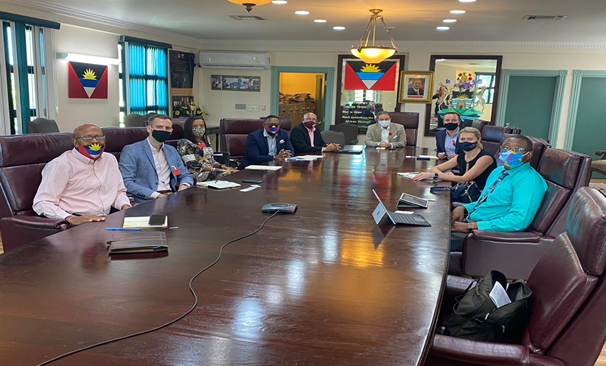 Antigua and Barbuda has successfully retained its place on the UK government's quarantine exemption list. Maintaining airlift during the UK's lockdown for 'business and essential travel' was a priority in order to provide airlift into the country which is a gateway to the rest of the Caribbean. 
Just last week, former head of the ABHTA, Alex De Brito, voiced concern over United Kingdom's most recent lockdown and its possible impact on the local hotel sector in light of the fact that many properties are just now reopening an extended period of closure.
Tourism officials say there has been no official announcement from British Airways but they anticipate that the airline will soon announce changes to its schedule.