'Vampire Killer' pleads not guilty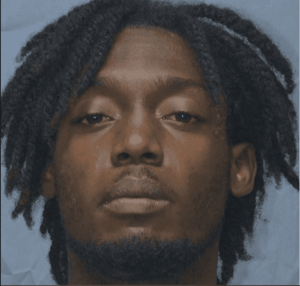 Delano Forbes has pleaded not guilty to murdering two people. In the High Court on  Tuesday, Forbes, known as the 'Vampire Killer' because he allegedly drank the blood of his victims, entered the not guilty pleas when the charges were read to him. He is accused of killing Lisue Samuel and Shawn Henry. The charges were read to Forbes shortly after the findings of a psychiatric evaluation conducted on him were presented to the court.
The 25-year-old is also charged with the homicides of Wilfred 'Bongo' Williams and Maurison Thomas. Those charges were not read to him therefore he was not required to enter a plea during Tuesday's appearance. Forbes, who appeared before Justice Ann Marie Smith, allegedly committed the homicides between 2017 and 2018. Last week, Magistrate Ngaio Emanuel-Edwards found Delano Forbes not guilty of escaping lawful custody two years ago. On 12th February, 2018, Forbes jumped over a cliff in Swetes Village where police had taken him to identify the area where he allegedly hid the clothing of one of his victims.