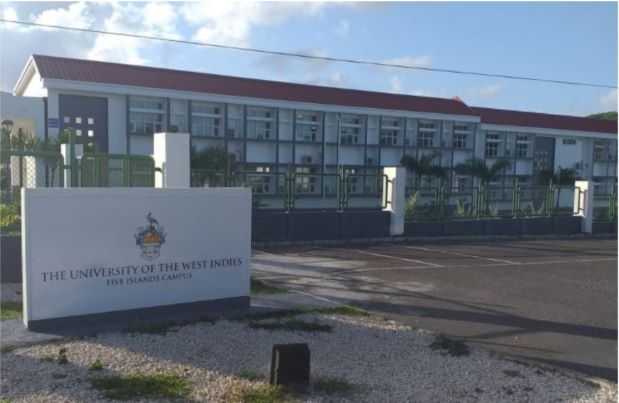 UWI responds to Daily Observer article – it 'lacks context'
The following statement is in response to a headline and article published in the Daily Observer newspaper on Tuesday, December 8, 2020 entitled, "University Payments Delayed for Third Month."
The University of the West Indies Five Islands Campus seeks the opportunity to clarify the report—which lacks some context. 
The UWI Five Islands Campus, Antigua and Barbuda. Tuesday, December 8, 2020. — The UWI, Five Islands Campus started operations in September 2019 and since then, we have been building out our administrative and operational structures to ensure that we serve the people of Antigua and Barbuda and the wider OECS region, with distinction. The Government of Antigua and Barbuda has committed to financing the bulk of the operational costs for the campus in its developmental years. This commitment has been met fully, despite the very tight fiscal situation that now faces the country. We are eternally grateful to the Government and the people of Antigua and Barbuda for their financial support and can report that all operational costs for the campus have been met to date, and that we have sufficient cash to meet our obligations going into 2021. 
As it relates to the issue of "delayed" payments to adjunct faculty as reported in the Daily Observer, the Campus would like to note the following:
Our adjunct staff are normally paid after they submit their time sheets, which are verified by their Head of School and approved by the Director of Administration, who then forwards the approved sheets to the Finance office for processing and distribution of payments.

Since January 2020, all submissions received from adjunct faculty for payments have been settled, except where there are discrepancies with bank account information. 

The only outstanding obligations are those that were submitted in November 2020. The November submissions were received by the Finance Department on November 17, 2020. Our payroll was run on November 25, 2020. So, practically, it would have been impossible to meet the November 2020 payroll for those submissions approved on November 17, 2020.

The November submissions will be processed and payments made for the December payroll, which should be run by December 21, 2020.

As a team, we do recognize that there are some delays with our adjunct faculty submitting their invoices for payment each month. Under the existing arrangements, the Campus cannot make payments to adjunct faculty unless a time sheet is submitted.

In light of these new developments, the Campus has approved a new strategy to come into effect in January 2021. 

Come January, the Campus will abandon the process of adjunct faculty submitting time sheets before payments can be made. Instead, the adjunct faculty will be paid based on their contractual obligations to the institution without the need for monthly submission of invoices. 

The verification of their teaching load, along with all other payment commitments, will be agreed at the beginning of each semester and signed off.

Payments will then be made monthly to their bank accounts. 

The Five Islands Campus thanks all for their interest in the operations of our campus and look forward to serving our stakeholders in the most efficient and effective manner as we build a world class campus.