Several Willikies villagers who now reside in the United States are joining efforts in the fight to keep villagers in Antigua safe from the COVID-19 pandemic.
The organization—Sons and daughters of Willikies (both the local chapter in Antigua and Barbuda and its North American chapter in the New York and the Tri-State area)—made timely donations to a number of local and surrounding institutions.
A spokesman for the group said the donated items include the following: temperature guns, disinfectants, hand sanitizers, facemasks both N-95 and reusable/washable masks, face shields, and digital temperature checks for small children.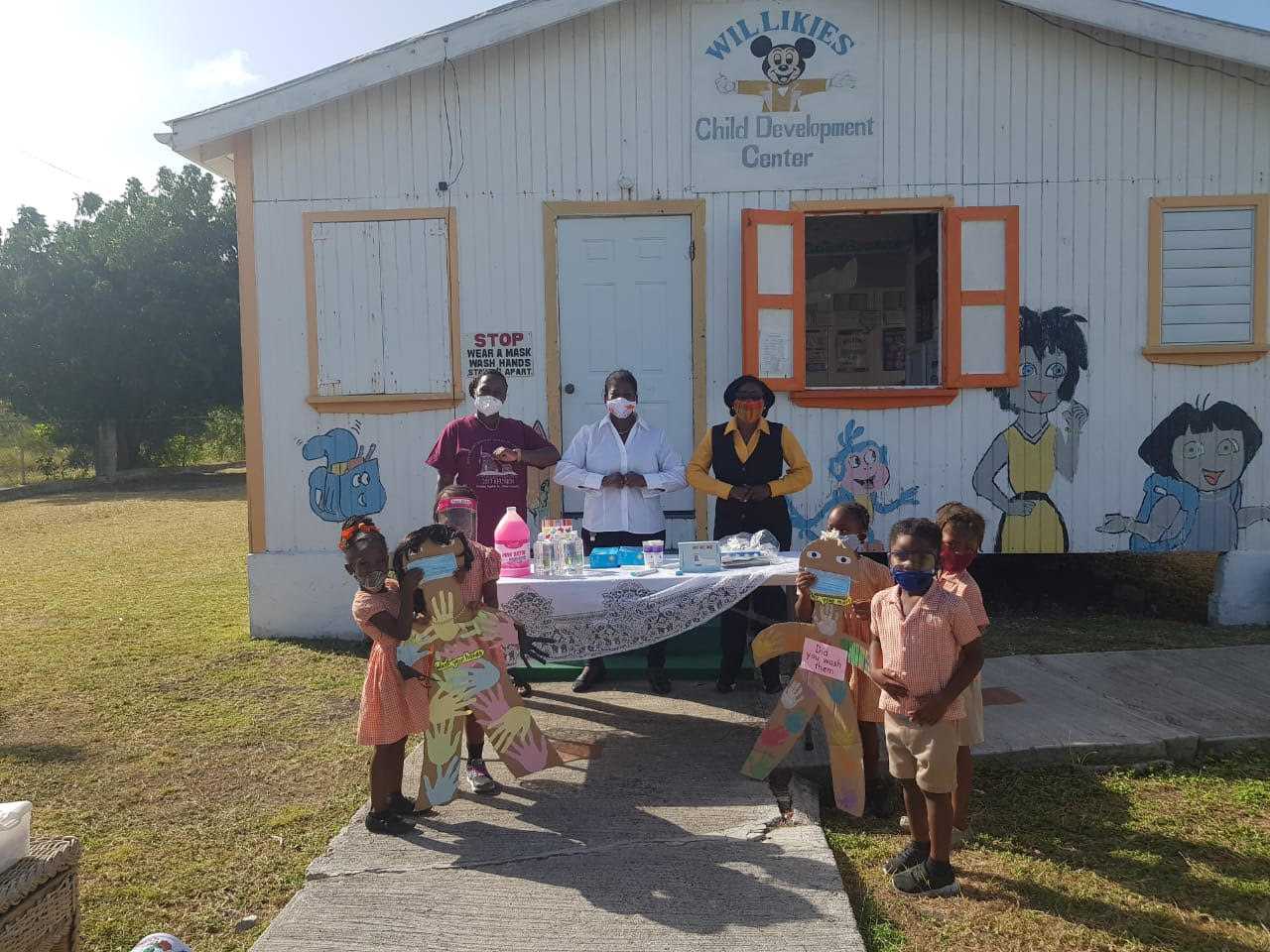 The donations were presented to the Nelvie N. Gore Primary School, Willikies Child Development Center, Gilbert's Memorial Methodist Church and St. Stephen's Anglican Church. The group also made individual donation of disposable underwear and food packages to persons in the villages of Willikies and Glanvilles.
Principal A. Spencer of the Nelvie N. Gore Primary School thanked the president and her team for the gift of the much-needed items and she conveyed thanks on behalf of all the students and staff of the institution. "Although the school has closed from physical sessions and has gone online, once the students return to in-person learning we will be using the supplies to continue the safety and protection of students and staff," she noted.