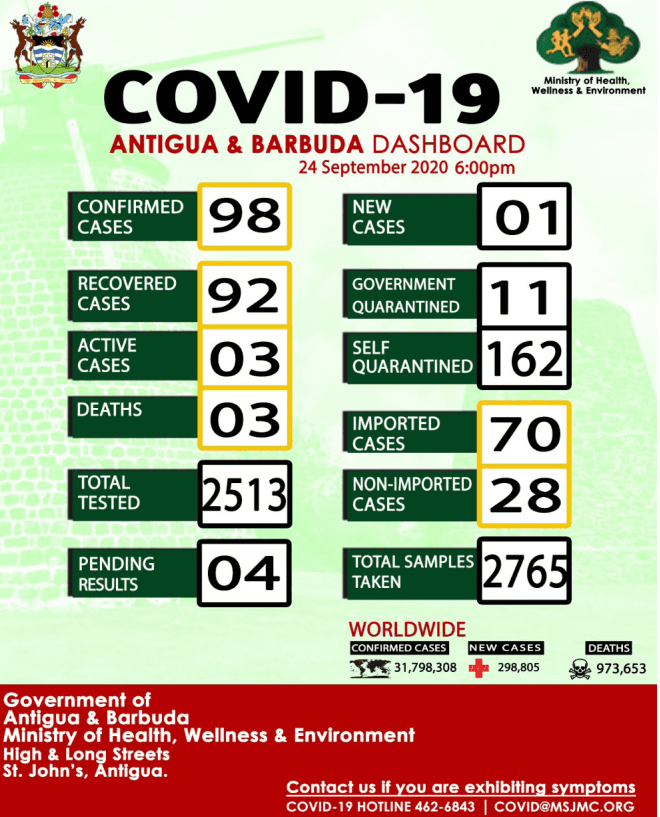 Two positive COVID-19 results in 48 hours
Two cases of the COVID-19 virus have been reported in Antigua and Barbuda over the past forty-eight hours. The Ministry of Health said the latest results from the Mount St. John's
Medical Center (MSJMC) and the Caribbean Public Health Agency (CARPHA) have revealed one new laboratory confirmed COVID-19 case as of Tuesday.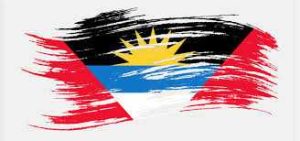 Forty eight hours later, by Thursday night, another positive case was reported. The total number of people to have tested positive in the country is now 98 with three (3) active cases. The dashboard has been updated to reflect these changes. Meanwhile, the government is appealing for persons to exercise responsible behavior as there is real danger of community spread of the coronavirus if health protocols continue to be flouted.
The Ministry of Health has warned that community spread of the virus would put a  tremendous strain on its human resources, in respect of both the treatment of persons who contract the virus and contact tracing.