Two young Antigua and Barbuda entrepreneurs based in Miami, Florida, have made a substantial donation of personal protection equipment (PPE) to the Clarevue Hospital for both staff and patients.
"Understanding the importance of safety and mental health during this pandemic, the management of The District and Host of The Women's Empowerment Brunch; and in conjunction with Renard Ramsey, son of the late Sir Prince and Ava Ramsey, we are donating the following PPE products in the fight against COVID-19," Derri Browne wrote in a statement to the hospital.
The donation includes facial shields, surgical masks, N95 masks and disinfectant wipes. "These items are being donated to your facility in order to assist in keeping staff members and patients safe in the ongoing fight to combat the deadly coronavirus pandemic," Browne noted.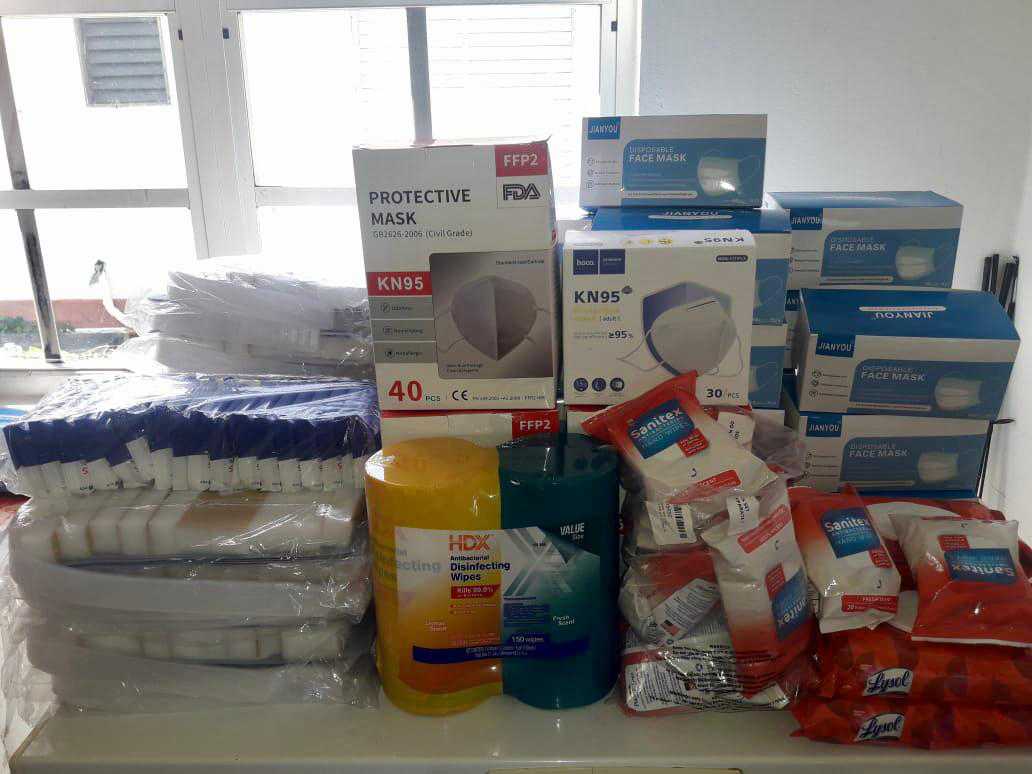 Browne has hosted the Women's Empowerment Brunch here in St John's which brought together women leaders from the US and the Caribbean to discuss issues related to their advancement. The last staging of the event was at Government House in March 2019. The proceeds from that event, in excess of twenty thousand dollars, were donated to the Clarevue Hospital.
Superintendent of the hospital, Candine Roberts, said the institution is "very happy with this timely donation" from Browne and Ramsey.
"We are thankful that they are thinking of us at this time during the pandemic. These are challenging financial times and we always welcome the support from members of the corporate community who come forward and assist us. The donation of PPEs will go a long way to protect staff and patients at the institution," she added.
Roberts also acknowledged that Browne and her group have made other donations to the institution in the past.