The fire officer who sustained serious injuries in a traffic accident involving a fire tender on Easter Monday has succumbed to his injuries.
The officer, Constable David Roberts, forty-two, was pronounced dead approximately 4:30 p.m. on Friday 23rd April 2021 at Mount St. Johns Medical Center. 
Roberts has been described as a well-disciplined, quiet and humble firefighter; one who exemplified a very high level of commitment and devotion to duty. Both Commissioner of Police Atlee Rodney and Fire Chief Elvis Weaver, have lauded the firefighter's valuable contributions towards many disciplines within the regular force and the fire department, especially his professionalism as part of the Police Protocol Team.
"Constable Roberts was involved in an unfortunate incident on Easter Monday 5th April, when he allegedly lost control of the fire truck he was driving and it crashed. He spent three weeks at the Intensive Care Unit at the hospital nursing serious injuries he sustained from the accident. He became a member of the Fire Department in May of 2009 and served for eleven unbroken years. He worked at several of the fire stations, including Coolidge Fire Station at V.C. Bird International, where he was last attached," an official STRATCOM statement said.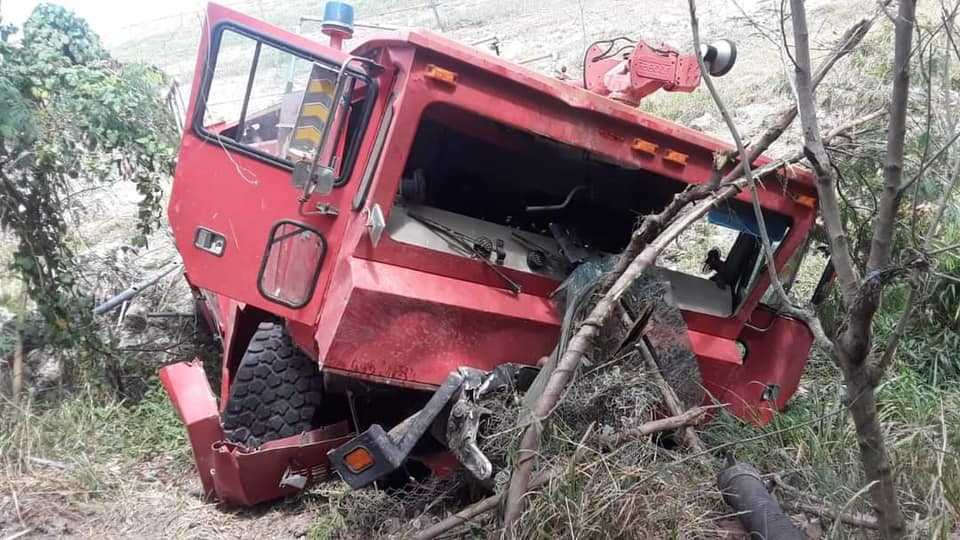 It said Commissioner Rodney continues to dialogue and offer support to Roberts' family and work colleagues, by providing professional counselling to them. He further encourages the officers as they mourn, to remember the families of Corporal Andre Francois, Sergeant Hughon David, and Corporal Clifton Common, all who passed weeks apart from each other this year. 
Top government officials, including Prime Minister Gaston Browne, Attorney General Steadroy Benjamin, and Permanent Secretary within the Ministry of Public Safety and Labour, Stacy Gregg-Paige, also joined in expressing sympathies to Robert's family on his passing.
This death is being considered as a road fatality and it brings to three the number of people who have died as a result of traffic accidents this year.
Meanwhile, later Friday evening, Prison Officer Ryves Merchant, who reportedly fell ill while on duty earlier in the day, subsequently passed away at Mount St. John Medical Center. 
The Prison Administration extends condolences to Officer Merchant's wife and family at this difficult time.

The cause of death was not immediately available.
Facebook Notice for EU! You need to login to view and post FB Comments!