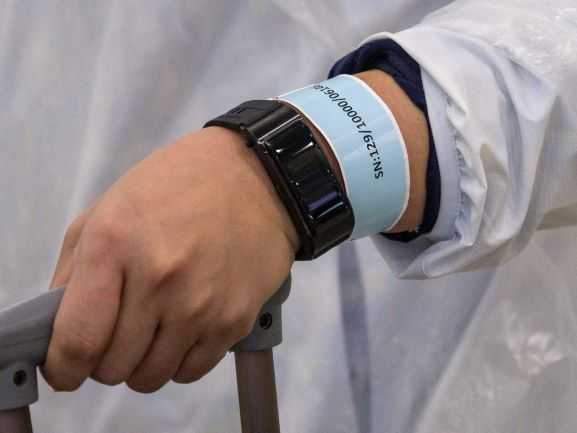 Tracking bracelets legislation goes to Parliament next week
Two hundred tracking bracelets have arrived in the country and the government will go to Parliament next week to pass legislation which will pave the way for their use. 
On  Thursday during the Post Cabinet Press Briefing, it was confirmed that next Tuesday legislation for the bracelets, which will be used to monitor the movement of people placed in quarantine, will be debated and passed. 
According to the dashboard sent out by the Ministry of Health dated December 1st 2020, 247 persons are in self-quarantine. 
The bracelets are intended to ensure that people in the fourteen day quarantine remain in the location they agree to be restricted to. This is part of the government's effort to limit the spread of the coronavirus.
It is also possible that the Parliament will pass legislation to address people arriving in Antigua and Barbuda without a negative COVID-19 PCR Test. These people will be fined, tested at the airport and quarantined at their own expense. Several Caribbean countries have also implemented this measure.
Minister of Information, Melford Nicholas, reported that technicians are making some final adjustments which will ensure that the bracelets work as intended.
 Health officials are also being trained in the use of the bracelets, interpreting the information collected and implementing regulations. The implementation of a Command Center is also in the cards. 
"The training is taking place even as we speak and when I leave here this morning I will be working with  the technology team to make sure that that support that we offered the Ministry of Health in terms of building a command center will take place," he added. 
Nicholas is confident that this new initiative will improve security in respect of the spread of the coronavirus and the control of people in self-quarantine.
"We do anticipate that not only will the bracelets act as a security mechanism for the Ministry of Health, but it does improve the surveillance and the monitoring of persons who would be isolated simply because the bracelets are able to give a report back to the Ministry of Health officials of not only the temperature but also of the heartbeat conditions and if these two things were to change they would be able to respond in a quicker manner than they are currently doing at the moment," he said. 
According to Nicholas, the bracelets could be put to use as early as next week. 
It was also disclosed that an additional 300 bracelets will be acquired.