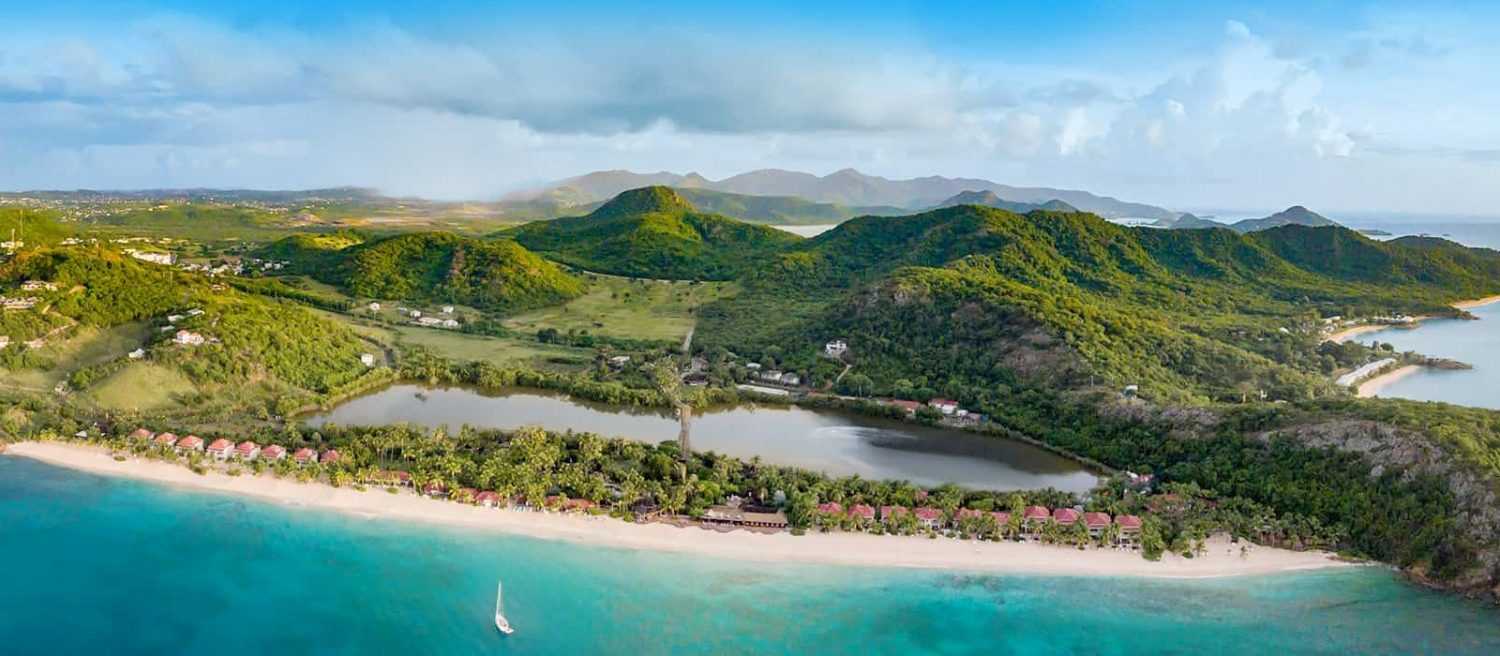 'Sun, Sea, Safe' programme launched
Three of Antigua and Barbuda's tourism agencies have joined to launch a COVID-19 certification programme under the tagline 'Sun Sea Safe'.  
In a statement, the Ministry of Tourism, the Tourism Authority and the Antigua and Barbuda Hotels and Tourism Association (ABHTA) said 'Sun Sea Safe' will feature prominently on an attractive new badge created by the Tourism Authority for businesses in the industry that have completed the Health and Safety Programme and an inspection by the Central Board of Health and the Ministry of Tourism.    
The statement noted that the 'Sun Sea Safe' badge prominently displayed by resorts, retail outlets, restaurants and excursions will assure residents and visitors that their health and safety protocols meet strict government guidelines. 
In addition to the new tagline, the ABHTA has also produced a 'Sun Sea Safe' video featuring its staff which shows how they keep people safe each day.
 "Here in Antigua and Barbuda we are embracing the idea that the safety procedures our tourism sector has worked so diligently to put into place, will now be the standard for the future," said Vernon A. Jeffers, Snr., Chairman of the ABHTA. 
"The 'Sun Sea Safe' tagline illustrates this beautifully and will become a familiar and expected symbol of the health and safety standards established for our guests and patrons."  
   Tourism Minister Charles Fernandez said, Sun Sea Safe'  is our open invitation to travellers to enjoy Antigua and Barbuda's warmth and hospitality, while importantly connecting with their need for safety.  We believe that while wholly relevant today, this message will transcend the current pandemic connotation, and will in the future continue to differentiate our destination in a positive way."  
In addition to the new 'Sun Sea Safe' initiative, ABHTA members have put their own positive spin on the required guidelines. 
Galley Bay welcomed the return of guests on October 14 and, in addition to implementing extensive and enhanced health and safety protocols, the resort developed signage that will, in a light hearted way, remind visitors to obey all protocols. 
According to Galley Bay's General Manager, Alex de Brito, his team wanted to ensure that the health protocols remained top-of-mind for guests as they enjoyed their stay without causing them to become fatigued with the issue. 
For example, rather than telling guests to distance 2 meters, they told that in Antigua social distance is 9½ coconuts. Colourful cartoon pineapples are shown washing their hands while coconuts filled with refreshments wear face masks as they remind to "be safe for yourself and others". 
With Antigua and Barbuda moving forward with plans to fully reopen for the Winter Season, 366 tourism-based businesses have already earned their 'Sun Sea Safe' badge.