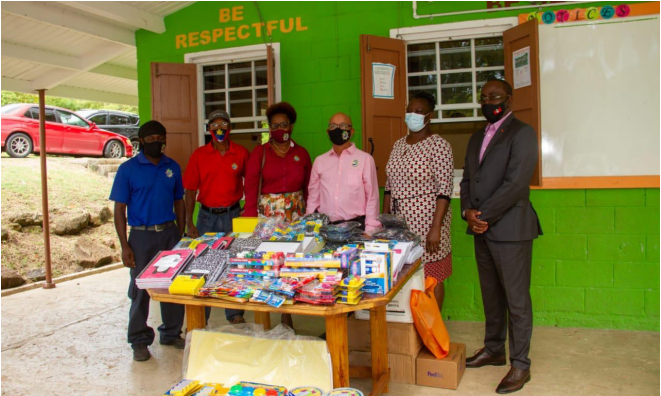 St. Paul primary schools receive supplies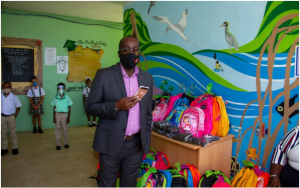 Students of Cobbs Cross Primary, Liberta Primary and Bethel Seventh Day Adventists have become the latest beneficiaries of school supplies from Member of Parliament for St. Paul, E.P Chet Greene. Books, geometry sets, pencils and school bags were among the items donated on Wednesday morning by Minister Greene and his team.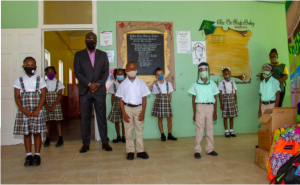 Greene, who made a presentation to schools in the area last week, indicated that there had been additional requests for assistance as many parents have been negatively impacted
by the coronavirus pandemic. He said that as a national and community leader he is compelled to go the extra mile in order to help those
in need. The gifts to the Liberta Primary School were made possible through a donation from the Falmouth Harbour Marina. General  Manager, Robert 'Bobby' Reis said that as a corporate citizen the company feels a  responsibility to give back to the community.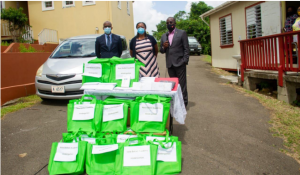 During the ceremony, face masks were  presented to each school by a representative of the community mask making initiative organized by Greene.