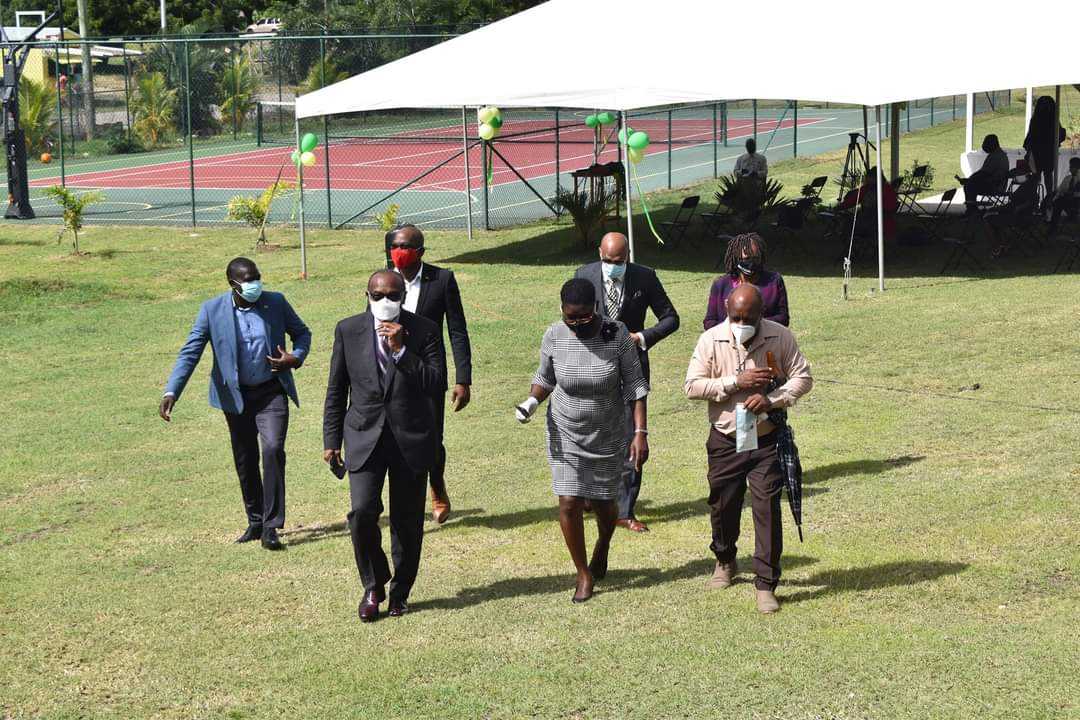 Solar panels installed at Old Road Primary School
The Old Road Primary School is the most recent institution to commission a solar PV system as part of the $825,000 grant funded Grid Interactive Solar PV Systems project.  
This project,  funded by the government of Italy, equips schools and clinics in Antigua and Barbuda with solar PV systems. 
Darren Gibbs installed the school's new 8KW Solar PV system.  Twenty-four solar panel panes were placed on one of the school's main building blocks along with twelve battery systems which were installed in a small attached battery room.
Additionally, the school's surroundings were enhanced using recycled drinking bottles, used tires, plants and stones.
The new solar panels will allow classes to proceed uninterrupted in the event of power outages. 
Most importantly, in the event of a severe storm which may cause electricity to be suppressed for extended periods of time, the Old Road Primary School will be able to have its students resume classes more speedily than schools without the solar panels.
The Government of Italy supported Grid Interactive Solar PV System is being implemented locally by the Department of Environment.