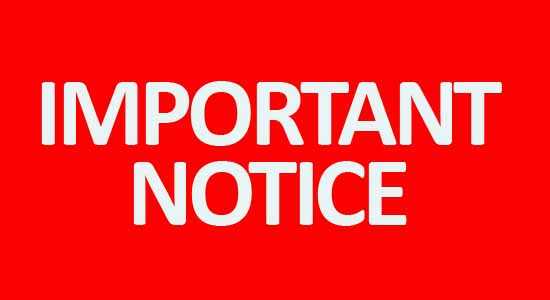 Social Security to start November pension payments today
The Social Security Scheme (SSS) has confirmed that it will begin paying November pensions today.
Director of SSS, David Matthias, announced that pensioners whose cheques are normally delivered by the General Post Office can collect their November 2020 cheques today at the SSS's London House Office.
"Please note if you are sending someone to collect on your behalf, the individual must have a valid Government issued ID, a written note granting authorization for cheque collection and the Pensioner's Social Security number, or presenting the Pension Card for the cheque to be issued," Matthias further advised.
Matthias said all pensions for October have been paid in full and added that only November pensions are due. He explained that pensioners who receive payments through CIBC First Caribbean International Bank and Royal Bank of Canada were paid their October pensions this week due to technical issues which were resolved this week.
Earlier this year Matthias reported that SSS has been hard hit by the COVID-19 pandemic which resulted in a decline in its revenue of approximately 40 percent. The steep decline in revenue is directly linked to the job losses in the tourism, airline and service sectors.
On Thursday, scores of pensions gathered outside the Office of the Prime Minister to draw attention to the issue of late payments. Prime Minister Gaston Browne left his office to speak with the pensioners advising them that all outstanding payments will be made during this month.
He explained that the scheme has been underfunded for nearly four decades. The SSS's accumulated deficits, Matthias continued, means that the scheme no longer has a reliable revenue source with its only revenue coming from the contributions of the workforce.