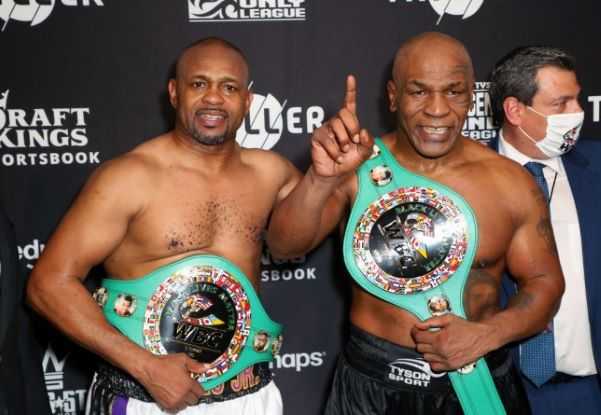 Snoop Dog: Tyson, Jones looked like " two old uncles fighting at a barbecue"
Mike Tyson said he will continue to go further and do more in the boxing ring after his return to the sport ended in an engaging draw with Roy Jones Jr. 
The 54-year-old former heavyweight champion ended 15 years of inactivity to take on 51-year-old Jones in a high profile pay-per-view exhibition. 
Rap star Snoop Dog said it was like watching "two old uncles fighting at a barbecue" during his stint as a ringside commentator. 
Former world champions Lennox Lewis and George Foreman expressed satisfaction with the fight. 
There were glimpses of the past as Tyson swayed from the hips, ploughed forward and tried to unload shots, while Jones sought to move fluidly, though he was visibly drained by the halfway point. 
Tyson landed a couple of eye-catching left hooks, some solid body shots and unquestionably forced the pace. 
Most who viewed the match thought he had won, but the judges, who were not employed by the sanctioning body but by the WBC to offer added entertainment, thought otherwise. 
Jones' energy tank looked close to empty halfway through, but Tyson, who will give some of the reported $10 million he earned to charity, appeared well conditioned over the eight rounds.