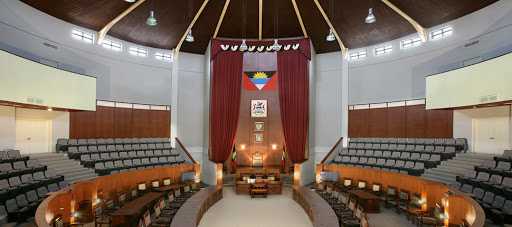 Several weighty matters go before legislators on Tuesday
The House of Representatives will convene on Tuesday to address several critical matters.
Among these is an amendment to the Police Act that will address the issue of the retirement age for members of the Royal Police Force of Antigua and Barbuda. The Act now prescribes that the retirement age in the force, as in all government entities, takes effect on the attainment of the age of 60.
In keeping with adjustments being made through the Social Security Scheme to increase the age of retirement to 65 years, members of the Police Welfare Association have been agitating for the current retirement age to remain intact.
According to Attorney General Steadroy Benjamin however, the government cannot make adjustments to satisfy a single group of employees and any action taken must address the concerns of all public servants.
Benjamin said the proposed amendment will make provisions for the establishment of a special committee that will examine cases individually once an officer reaches age 60 to determine their suitability to continue working. 
The committee will likely include the Chief Establishment Officer, the Chief Medical Officer and another as yet unidentified officer.
"It is a matter that will be handled administratively on a case by case basis," he declared.
The meeting of the house will also ratify the regional Multilateral Air Services Agreement (MASA) between CARICOM states. The agreement was signed by the government on February 18, 2018, but it was never ratified by the parliament.
Much focus has been placed on this agreement in light of the impasse that has developed between LIAT and Barbados and St. Vincent and the Grenadines which has prevented the airline from operating into these territories since it resumed flights two weeks ago.
Barbados has demanded that LIAT renew its landing rights although the airline has valid permits that expire in July 2024. St. Vincent