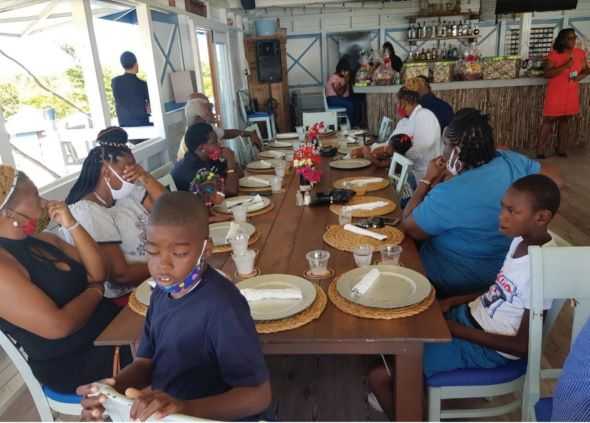 Senator Nedd treats disabled Barbudans to lunch
Twenty-three Barbudans who suffer physical or mental disabilities were treated to lunch on Tuesday by Senator Knacyntar Nedd.
Senator Nedd said the invitees to the Christmas luncheon at Uncle Roddie's restaurant in Codrington included children and adults.
The attendees were also presented with gifts that included beds, wheel chairs, clothing, gift vouchers, gift baskets and tablets. 
Senator Nedd said she received the assistance of Barbuda resident, Marybeth Bedley, who raised financing and other donations through her international contacts. Bedley is a part of the team working on the proposed project at K-Club involving American movie icon, Robert De Nero. 
It was Senator Nedd's second presentation this week. On Monday, she presented 20 56-gallon garbage bins to businesses, government offices and schools on the island.
She noted that in response to complaints of insufficient garbage, she hoped her donation would help offer a solution to a long-standing problem.
Nedd said she intends to continue her charitable work into the new year.