Close to three hundred members of the security forces have been vaccinated over the past several days as efforts to inoculate frontline units are ramped up under the national vaccination exercise.
Led by members of the Antigua and Barbuda Defence Force (ABDF) who started their vaccination process on Tuesday when seventy-five members were vaccinated, other security agencies have since joined on Wednesday and Thursday. 
Chief of Defence Staff, Colonel Telbert Benjamin, reported that officers from the police department, the ONDCP and Immigration have since joined those ABDF officers being vaccinated. Only the Customs Division has not yet indicated when its officers will start their vaccination. More than seventy security officers were vaccinated on Wednesday, with an additional one hundred and thirty on Thursday, bringing the overall total to over two hundred and seventy-five.
"The former US Air Station has been designated as a vaccination site and there is where the security personnel are being vaccinated," he revealed.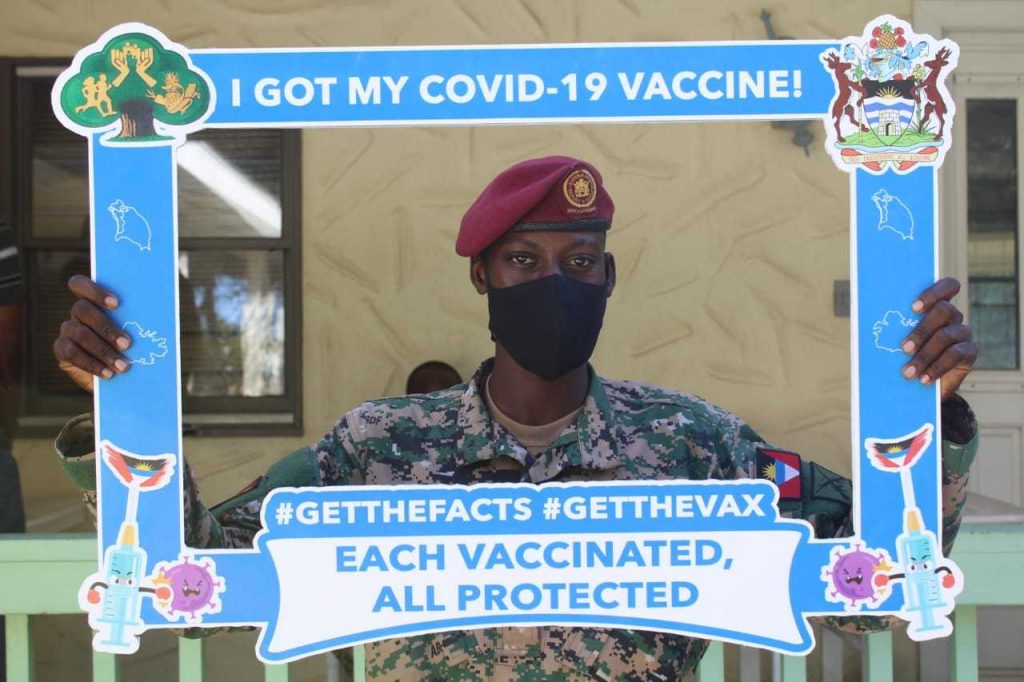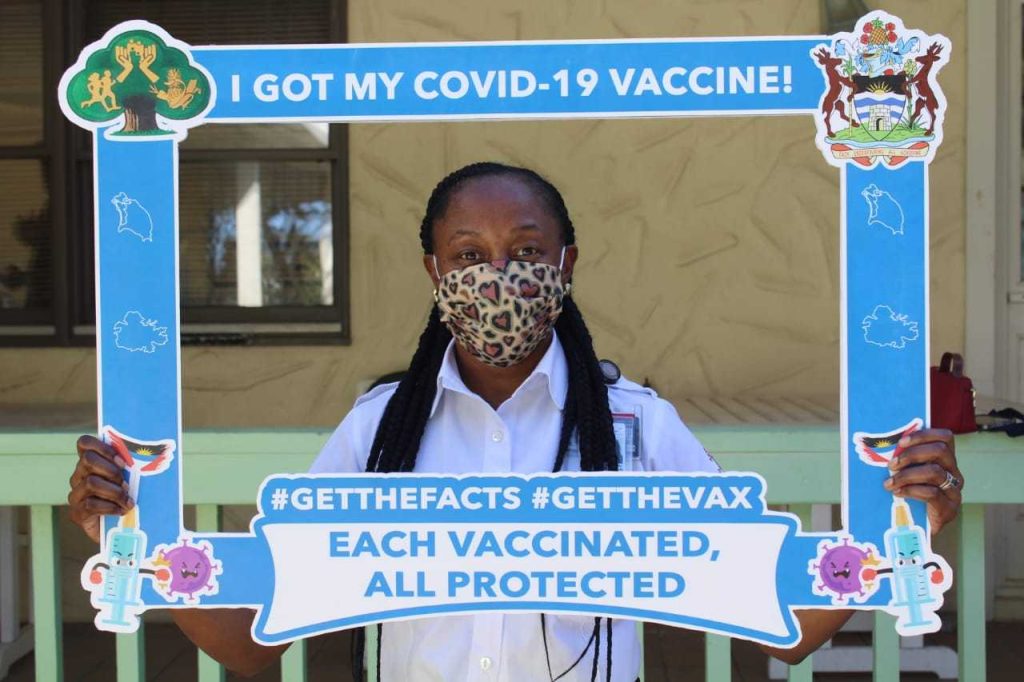 It is not compulsory for members of the ABDF to vaccinate, but based on the nature of their duties, Col. Benjamin said it is imperative that they vaccinate. "We strongly encourage our members to vaccinate as they currently man the Quarantine Centre at the Air Station, conduct PCR tests for the security forces as well as assist with the contact-tracing programme," he stated.
Col. Benjamin said he is pleased with the response of the men and women in uniform under his command and he anticipates by early next week most of three hundred and twenty officers and civilian staff would be vaccinated.