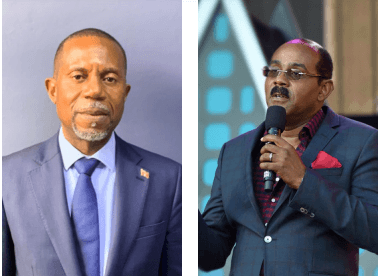 Renewed commitment to lift Barbuda out of the doldrums
The central government has renewed its commitment to lift Barbuda out of economic
stagnancy and improve the standard of living of its people. The commitment comes
from Prime Minister Gaston Browne who said despite the resistance of the Barbuda
Council, his administration is focused on one goal: moving Barbuda forward.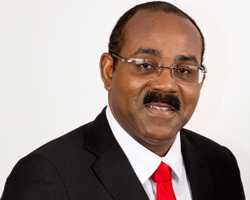 "We are not bringing development to Barbuda because we are interested in the politics of the island. We are interested in winning the Barbuda seat or to control the council. Our objective is to ensure that we empower the Barbuda people and that is why we continue to do the necessary things to bring the island forward," Browne stated. He accused the Barbuda People's Movement (BPM) controlled Barbuda Council of misdirecting its energy
into resisting all efforts to bring development to the island and its people in order to secure its political standing.
Browne accused several persons aligned with the BPM, including Barbuda's parliamentary representative, Trevor Walker, of being unable to offer sound leadership to the people of Barbuda. He pointed to the fact, however, that the majority of the workforce on Barbuda
is employed by the Barbuda Council and may therefore feel obligated to vote for the
BPM when Council elections are held.
Despite the resistance from the players on Barbuda, Browne has said his government remains determined that development must come to Barbuda. "We can't treat our sister island and our brothers and sisters as though they are second class citizens and leave them
to languish. We must make sure there is corresponding development in Barbuda so
that we can bring the island forward. It would be criminal negligence if we were to do
otherwise," he declared.
The prime minister expressed confidence that in time, those now protesting development on Barbuda will change their position and extend gratitude to his administration for  remaining steadfast in pursuing its plans to develop Barbuda. The government's vision for Barbuda includes a $25 million project which will convert Barbuda into a 'green' island with a significant portion of its energy supply coming from renewable sources. According to Prime Minister Browne, this project will commence in 2021.
The prime minister's comments came against the backdrop of another disturbance on Barbuda on Friday which resulted in the arrest of two members of the BPM. They
were part of a group that was planning a blockade of the Peace Love and Harmony
(PLH) Project. In response to this news, Browne reiterated his earlier warning that he will increase the presence of national security forces on the island if the BPM controlled Council and its supporters continue to engage in 'lawlessness'.