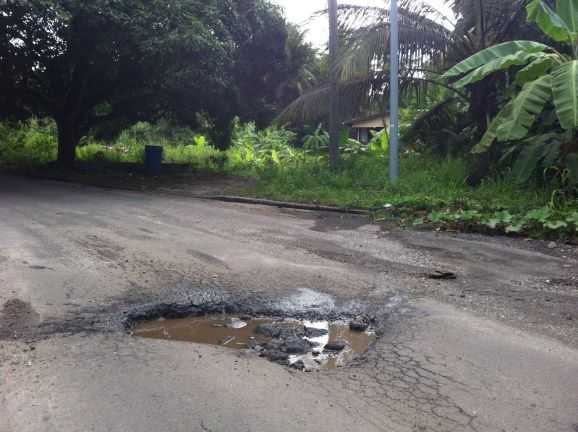 Rehabilitation of major roadways nearing completion
Rehabilitation work on two of Antigua's main highways is in 'the wrapping up phase' according to authorities.
The Friars Hill Road and Sir George Walter Highway connect the island's main port of entry, the V. C. Bird International Airport, to the capital, St. John's and both have been widened and upgraded significantly. 
"They are now completely resurfaced and have new features including roundabouts and state of the art road markings to facilitate multi-lane traffic," a press release from the Ministry of Works stated.
The ministry noted that Antigua and Barbuda has received grant funding in the amount of £13.9 million from the Government of Britain's United Kingdom Infrastructure Partnership Fund (UKCIF). The funds are being channeled through the Caribbean Development Bank with oversight being from the Foreign Commonwealth Office. 
It added that the local government invested an additional US$12 million into the national infrastructure project.
"This historic initiative would not have been a success story without what the project team describes as a far-reaching, socially inclusive consultative process that took constructive feedback from stakeholders across the nation," the release revealed.
The ministry identified Community Liaison Officer, Anne Harewood-George, as the link between the project Implementation Management Unit (PIMU) and the stakeholders who include property owners, residents and roadside vendors. 
Harewood-George described the stakeholder engagement process as holistic and emphasised that the public has provided the team with constructive feedback through a series of interactive community consultations. 
"Working closely with both internal and external stakeholders throughout project implementation has been a challenging yet rewarding experience. Community relations are about building partnerships and fostering empowerment so we have always strived to employ an approach that pays close attention to gender equality and social inclusion. Consequently, we have conducted Focus Groups with members of the Antigua and Barbuda Association of Persons with Disabilities and consulted with other vulnerable groups in an effort to ensure that all voices are being heard and responded to," Harewood-George said.
The Community Liaison Officer has said that no effort has been spared in ensuring that the project is socially inclusive. 
Throughout the project's implementation, special consultations were held with stakeholders including the Antigua and Barbuda Port Authority and truckers regarding the construction of roundabouts in an effort to be certain that trucks with and without loads can have safe access.  
A recent simulation that tested the roundabout design using a 40-foot trailer truck was executed successfully.