In what has been billed as the first in a series of handing over ceremonies, the Antigua Port Authority on Tuesday took possession of the RoRo ramp marking the completion of a critical
stage of the port expansion project. The ceremony included a formal sign over of the ramp and ribbon cutting participated in by representatives of the port and China Civil Engineering
Construction Corporation (CCECC).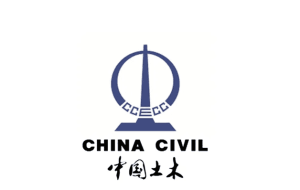 Port Chairman, Senator Mary Clare Hurst, said the ramp will serve as a docking and cargo loading area for smaller vessels including those which ply their trade between the islands.
"This is not an upgrade as we have built brand new. The old ramp posed significant challenges to users and allowed for only 60 percent of ramp space for use. "With the new facility we can now utilize 100 percent of the berth including handling multiple vessels," Hurst stated. She also called upon the staff at the port to increase their productivity and efficiency, particularly as the port is seeking to establish itself as a regional hub for goods entering the Caribbean.
This, she noted, will require the level of service offered at the port to be comparable or better than that which is available in competing countries. CCECC representative, Chen Zhongzheng, said his company faced serious challenges as a result of the coronavirus pandemic, including insufficient funding for some projects. Zhongzheng confirmed
however, that CCECC will complete the port development project by the end of 2021.
"I am glad to tell everyone that the headquarters of CCECC Caribbean is being constructed. After completion, it will be the operation and production centre for CCECC in the  Caribbean," he declared. Zhongzheng described the arrangement as a 'winwin' for both CCECC and the government and people of Antigua and Barbuda.