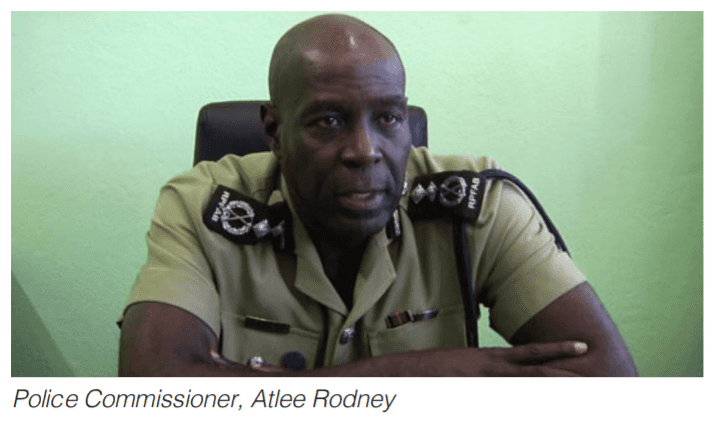 Police do not rule out outside help
Police Commissioner, Atlee Rodney, says he is not ruling out seeking outside assistance to help in solving the shooting death of customs officer, Nigel Christian.
In fact, Rodney confirmed that local law enforcement authorities have made contact with their regional partners to discuss several matters related to the investigation. He continued,
however, that at the current stage of the investigation, he remains certain that local police have the expertise to solve the crime and to bring its perpetrators to justice.
Despite this, the top cop acknowledged that investigators may call on regional partners to support the forensic science and ballistics aspects of the investigation.
As police continue to collect as much evidence as possible in this early stage of the investigation, the commissioner noted that 'small but important' steps are being taken.
"Hopefully, we will develop different theories and pursue several of these theories to see what we can get out of them," Rodney remarked.
Commissioner Rodney has reiterated his appeal for assistance from the public
which he says is crucial for a resolution of the crime.
"We want the public to come forward with any information they may have because what they believe to be insignificant may be critical to one of the leads that we are pursuing," he explained.
According to the top cop, the police had already embarked on an exercise when word of Christian's abduction was first reported. He said the exercise was then expanded to include isolated back roads which resulted in the discovery of the former customs officer's bullet-ridden body.
He also disclosed that a stop-and-search was put into effect immediately after the report. This, however, bore no results.
Christian, 44, was abducted from his home late Friday afternoon by four armed men
dressed in army fatigues.
His body was found several hours later between Thibou's and New Winthorpe's.