Police Commissioner, Atlee Rodney, is among police commissioners from across the Caribbean attending this year's annual general meeting of the Association of Caribbean Commissioners of Police (ACCP) which concludes tomorrow. 
It is the 35th (Virtual) ACCP AGM from 10th – 13th May 2021. Commissioner Rodney, who holds the portfolio of 2nd Vice President of the Association, has been engaged in critical discussions with his regional and International Law Enforcement counterparts. 
The AGM and Conference are being held under the theme "Working during and Looking Beyond COVID-19, the Way forward for Law Enforcement." This event will see addresses from well-respected law enforcement and notable individuals, to include Commissioner Colin John of the Royal St. Vincent and the Grenadines Police Force (RSVGPF), Lynda Williams from the National Organisation of Black Law Enforcement Executives (NOBLE), Chief Cynthia Renaud of the International Association of Chiefs of Police (IACP) and the keynote address by Mia Mottley, Prime Minister of Barbados.
Noteworthy presentations will be made on topics to include COVID-19 Guidelines for Law Enforcement, the role of technology for the way forward, during and beyond COVID-19, disaster preparedness (hurricane/volcanic eruption) and the role of law enforcement during the pandemic and beyond. 
Several other presentations form part of the Annual General Meeting and Conference with a dedicated focus on the growth and development of police organisations throughout these unprecedented times.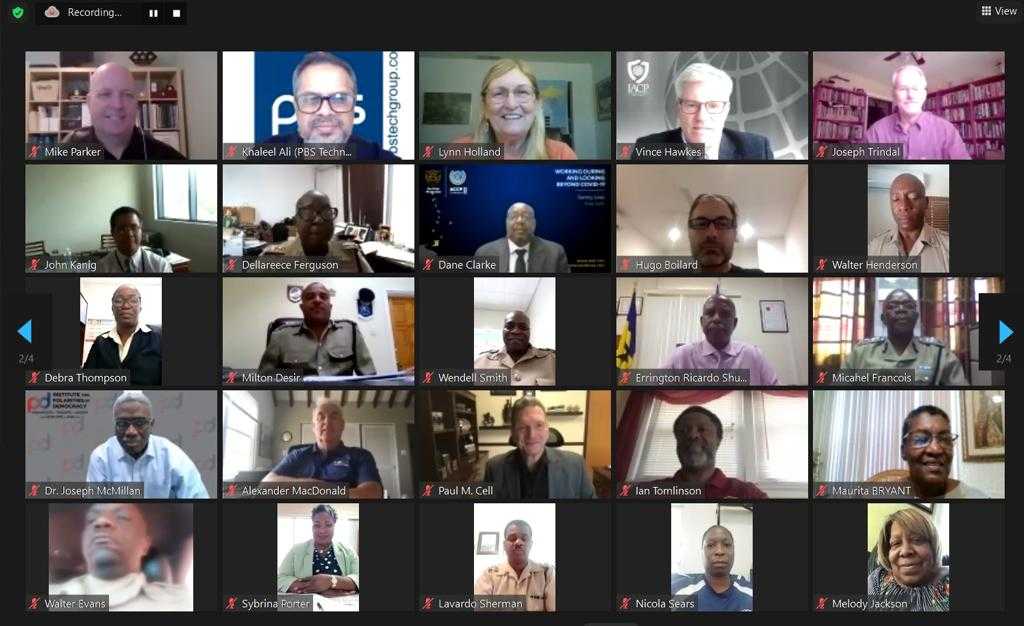 The ACCP was formally established in 1987 and currently comprises Commissioners of Police from twenty-five Caribbean countries. The mission of the association is to be the principal regional organisation for promoting and facilitating collaboration and cooperation in the development and implementation of policing strategies, systems and procedures in the region.
The development of the professional and technical skills of police officers throughout the region and proactive measures to prevent crime and improve police community relations also forms part of the mission of the ACCP. The association's mandate allows for its engagement of its members in a united approach to the fight against crime in the region.
Meanwhile, the police administration within the Royal Police Force of Antigua and Barbuda is reminding all licensed firearm holders that their licenses become payable on or before 31st May each year. This is in accordance with Section 40 (4) of the Firearms Act, Cap. 171 of the Laws of Antigua and Barbuda, as amended.
Licensed firearm holders are required to present their firearms to the Licensing Officer before renewing the licence and pay the applicable licensing fee at the Revenue Collection Department at Police Headquarters. Opening hours are from 8:00 a.m. – 2:30 p.m. Mondays to Fridays.
In accordance with Section 6 (5), licensed firearm holders will be required to pay late fees as stipulated by law. 
The public is further reminded to observe all health and safety protocols while conducting business at Police Headquarters.