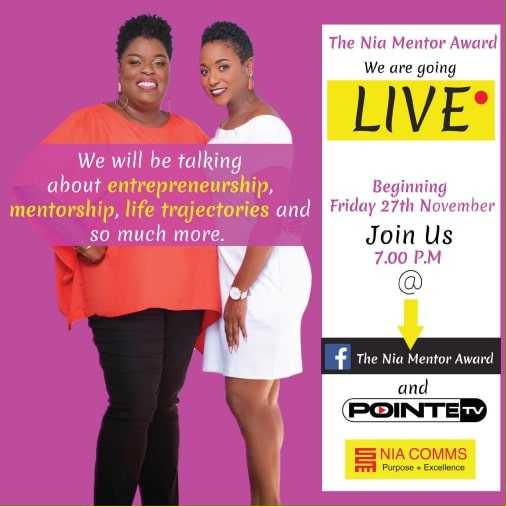 Pointville Communications supports the the NIA Mentor Award for female entrepreneurs 
On October 29th, the NIA Mentor Award was launched by Marcella Andre, Chief Executive Officer of the communications consultancy, Nia Comms, and her longtime colleague, friend, and communication specialist, Jamilla Kirwan. 
The NIA Mentor Award aims to empower, support and provide financial and strategic assistance to female entrepreneurs. 
The eventual winner will have access to EC$7,000.00 and a wealth of knowledge from several accomplished business women. 
As part of building awareness about the NIA Mentor Award, Andre and Kirwan will begin a series of conversations with entrepreneurs and business professionals which will be aired live on Pointville Communications Incorporated's mediums. 
Pointville Communications, which officially launches its television station on December 1, has made this avenue available to the NIA Mentor Award in support of the venture and as part of its commitment to facilitate opportunities for nation building. 
The first in the series of programmes organised by Andre and Kirwan will air at 7:00pm on Friday 27th November and every Friday following until a winner is announced in early 2021. 
The shows can also be viewed on the The Nia Mentor Facebook page and on Pointe TV, Channel 9 on CTV.