PM: I AM TIRED OF ASOT MICHAEL
Member of Parliament, Asot Michael's continued 'bad boy' behaviour over the past weeks has triggered a sharp rebuke from Prime Minister Gaston Browne. Michael was ordered out
of Parliament on Friday over comments he made to Speaker of the House of  Representatives, Sir Gerald Watt, on Thursday evening at the end of that day's session.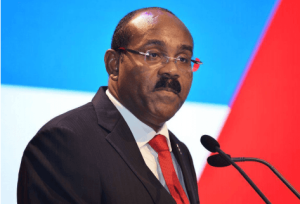 Just a few days before, Michael was rebuked by the Bar Association for what many saw as an attack on the  judiciary over comments he made regarding Chief Magistrate, Joanne Walsh. Sir Gerald said he was abused by the member in 'a most despicable manner' and asked him to leave until his matter has been referred to a Privilege Committee of the House soon to be established under the new rules.
Appearing on the Browne and Browne show on Pointe FM, PM Browne said he wants the people of Antigua and Barbuda to fully understand his position regarding the St Peter representative. "It is important that the people know my position. Asot Michael is  constantly in problems with someone and I am tired of his incessant bad behavior, and his indiscipline. Asot Michael is out of control and I am distancing myself as the leader of the Antigua and Barbuda Labour Party from his conduct," he declared.
The prime minister added that he is aware that there are some who have been encouraging Michael. "I have a word for those who may be supporting him; I have a country to run and I will do so without fear or favour. No one is above the ABLP. No one is above the interest of the people of Antigua and Barbuda. No friendship is above my duties to the country," he stated.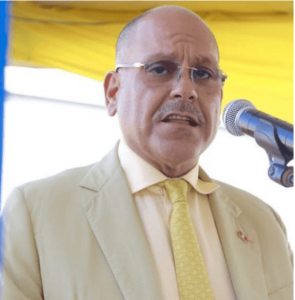 The ABLP leader and prime minister noted that the party has a Constitution and he told Michael unequivocally; abide by the Constitution of leave! PM Browne reported that
Michael appeared on another radio station while he was doing his own programme, to indicate that he may contest the next general elections as an independent candidate. "He will relieve us of a burden by doing so. He has become a burden; a rotten burden and I have had enough of his shenanigans and his total indiscipline. Asot Michael is literally beyond redemption and as the leader of the ABLP I have had enough," PM Browne stated emphatically. The  ABLP leader also hinted that he may trigger the party's internal  disciplinary mechanism to deal with the errant parliamentarian.