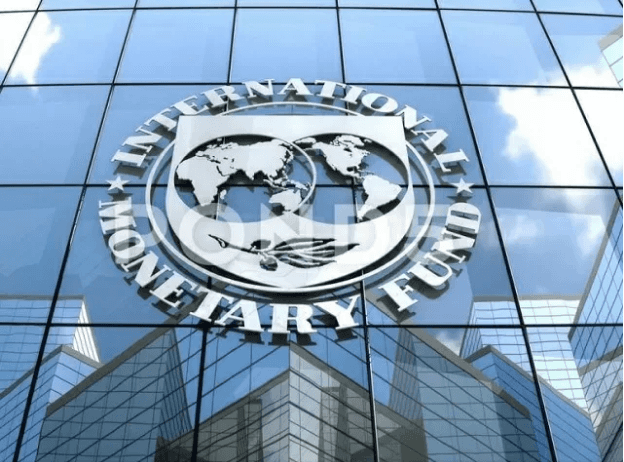 PM denies acrimony with IMF
The opposition is making claims that Antigua and Barbuda cannot access funding from the International Monetary Fund (IMF) because Prime Minister Gaston Browne has stoked an acrimonious relationship with the multilateral lending institution, which he has thrashed heavily in the past. During his weekly radio programme, The Browne & Browne Show, the prime minister refuted this assertion.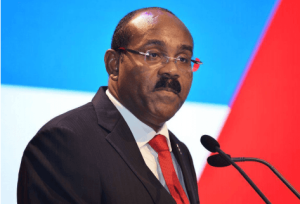 "I heard Alister Thomas and others, even Harold Lovell, have made the argument that we have an acrimonious relationship with the IMF and therefore we cannot get any credit from the IMF." He said the UPP propagandists have insinuated that when their party was in office "they had such a good 'relationship' with the IMF that they got $110 million". Browne said Lovell and his colleagues are failing to tell the public, however, that Antigua and Barbuda has a quota with the IMF.
"Every country has a quota in what they call SDRs (Special Drawing Rights), and the only way you become ineligible is if you have utilized your entire quota." Browne, who succeeded Lovell as the country's Finance Minister six years ago, noted that the previous UPP administration had used up that SDR quota between 2010 and 2014 when it was voted out of office. He reminded listeners that his ABLP government repaid the $110 million debt within four years of taking office. As a consequence of this swift debt repayment, Browne said, "It remains available to us if we wish. We just do not want to go into a formal IMF programme, so we will not access that $110 million US."
Browne, who was a career banker before entering politics two decades ago, explained why Antigua and Barbuda is wary of tapping its SDR quota with the IMF. "They want to force a condition that they would have introduced on the UPP to accept an additional $150 million in bad debts that existed for up to fifty years. One of them would have been the port loan that existed back in the 1960s." PM Browne said he told the IMF that this condition "would be too onerous" for Antigua and Barbuda "at this time of COVID, and there's no way we're
going to take on $150 million in debt in order to get $100 million or $110 million in new money".
He said his government had instead asked for "some form of debt relief" since "of that $150 million, at least $100 million has accrued interest over the years". Browne elaborated that he had asked the IMF to write off some of the debt and allow it to repay the remainder over a manageable term of about a decade, but the US-based financial institution refused.
"They're trying to burden us during this COVID crisis and we've said to them that we're not interested."
The prime minister noted, though, that the IMF had recently extended support to other Caribbean nations under its Rapid Credit Facility. "They have extended US$65 million
to three Caribbean countries. This funding does not [call for] any form of austerity. It's not a formal IMF programme that you have to enter into." He added that Antigua and Barbuda should also be eligible for that type of concessional funding, however, the IMF had declared the country "wealthy" which therefore made it ineligible for IDA [International Development Assistance] concessional funding.
According to the IMF, Antigua and Barbuda is a high income nation with a per capita income of US$20,000. Browne said his government has gone to great pains to explain to the IMF that this income data is outdated and does not reflect current realities of Antigua and Barbuda's economy and fiscal position which have deteriorated tremendously due to the coronavirus pandemic. "So these are some of the issues we have with the IMF. We are very straightforward with our position. We have gone as far as saying that their position is callous, considering that we are in a global crisis, and this is a time when we need to see some flexibility from the Paris Club and from the IMF," said Prime Minister Browne.
The prime minister said he makes "no apologies for using that type of language. I don't know if members of the UPP, our political opponents, want us to be role playing to members of the IMF, but we have some status within the IMF. In fact, I am a governor of the IMF and I don't know why they would want me to be role playing to technicians of the IMF.
"We have to state our position without any fear of contradiction and even if they want to contradict, the facts are there. We have to argue vehemently for the country. We can't just be sitting ducks and allow foreign technicians to dictate whether or not we progress."
Browne concluded, therefore, while there is a difference of opinion between his government and the IMF, there is no acrimonious relationship.