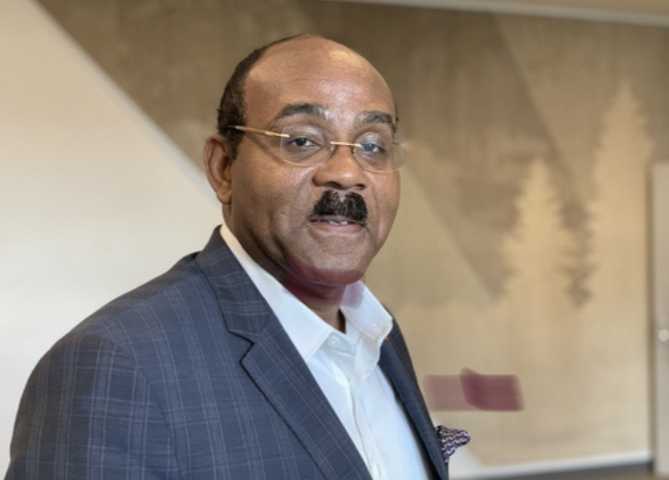 PM: Dean ignored my warnings
Prime Minister Hon. Gaston Browne has provided further details of the circumstances that led to the firing of then Agriculture Minister, Hon. Dean Jonas.
Jonas was relieved of the portfolio responsibility for Agriculture and Barbuda Affairs on January 20 and replaced by Hon. Samantha Marshall.
PM Browne said he had longstanding issues with Jonas over his failure to adhere to very strict government policies regarding the issuance of government contracts.
According to the Prime Minister, when the Antigua and Barbuda Labour Party took office it sought the input of
technicians from the Ministry of Public Works and others on what would be an ideal figure for which approval of the Tender's Board would be required for awarding government contracts. The recommendation was to raise the figure from EC$20,000.00 to EC$100,00.00. However, the government also introduced a caveat where the Cabinet must first approve the contract before sending it to the Tender's Board for its consent.
"In the case of former minister, Jonas, there were many instances where he sought to enter into contracts without following the laid down policies and which could potentially have negative consequences for the government," Browne revealed.
He added that the violations involving the St. George's representative date back to even before he was a Cabinet minister, noting that he had intervened on numerous occasions to 'scuttle' contracts that Jonas attempted to enter 'to avoid embarrassment'.
The prime minister expressed frustration with the matter stating that Jonas was warned privately as well as
in front of his Cabinet colleagues 'to no avail'. He described the repeated encounters as similar to speaking to 'a brick wall'.
Matters came to a head when during the week prior to his ouster, Jonas, according to the prime minister, sought to enter into a contract that would have again violated clearly laid out policies and with that he felt that the former minister had crossed the proverbial Rubicon and therefore had to be fired.
Additionally, PM Browne said, it was clear that Jonas was under- performing as he lacked focus.
The attorney general has been askedtolookintothematterinvolving Jonas to see whether any laws were violated. Browne warns that should that be the case, then Jonas would be on his own as the law would then intervene and he would not return to the government.
However, he said, if there are no violations, the former minister may return to the government if he shows clearly a desire to follow the policies of the government.
Facebook Notice for EU! You need to login to view and post FB Comments!