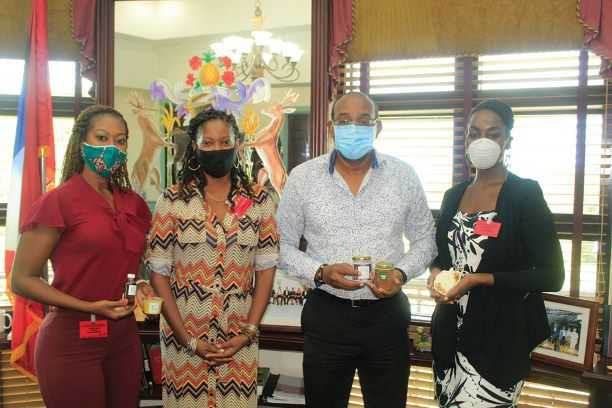 PM congratulates female business owners
Prime Minister Gaston Browne is continuing to encourage nationals who have answered his call to get involved in business.
As part of this policy, PM Browne has set aside time each week to engage with entrepreneurs, offer support for their businesses and he has commended the innovation of citizens during the harsh economic realities of the COVID-19 pandemic. 
On Tuesday, Prime Minister Browne met three new business owners, all former LIAT flight attendants, who visited him at the Office of the Prime Minister. 
The women are Jamila Jonas, owner of Willie Jean's Gourmet Herbs and Spices; Kemberly Greenway of Sattva Essentials Candles and Oils and Uchenna Robertson who offers a line of natural hair care products, Ebony Essentials.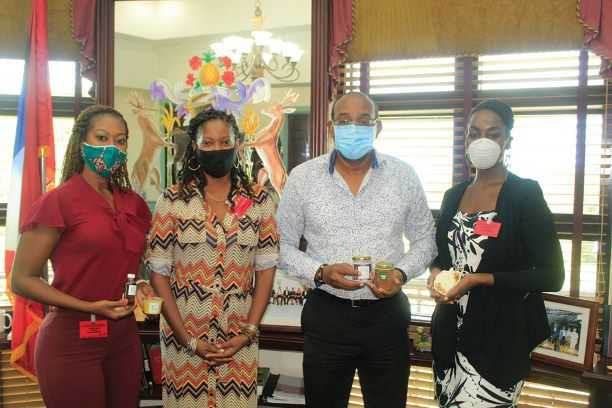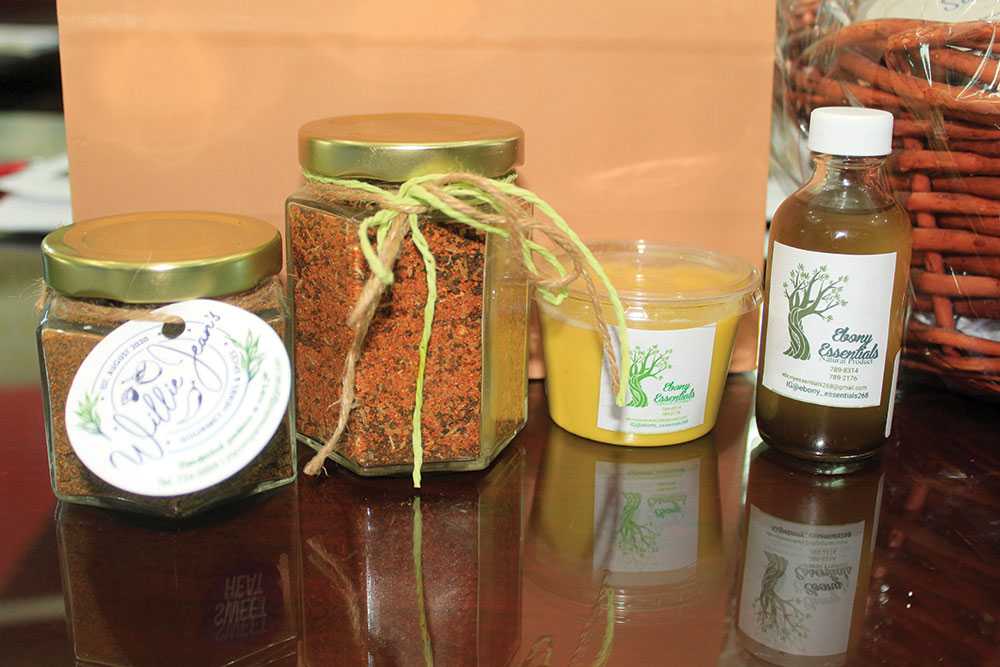 The flight attendants turned business owners showcased their products during the visit and indicated that the majority of the ingredients in their products are sourced locally. 
Jamila Jonas, owner of Willie Jean's Gourmet Herbs and Spices revealed that LIAT was her first and only place of employment for approximately thirty years. Kemberly and Uchenna both spent fifteen years as flight attendants with LIAT before the airline was closed due to the COVID-19 pandemic. 
"Our wings were clipped," Jamila said. 
During the meet and greet, PM Browne expressed his admiration for the creativity and resilience the women have displayed. 
"Very, very impressive! I want to commend each of you for all the work you have done. All of the research in putting these products together. They are expertly done and the packaging is beautiful. I want to wish you continued success. You have shown a great deal of resilience," the country's leader said. 
PM Browne continued, "If there is anything at all the government can do to assist you, please let us know. I wish you all the best, on behalf of the government and people of Antigua and Barbuda."